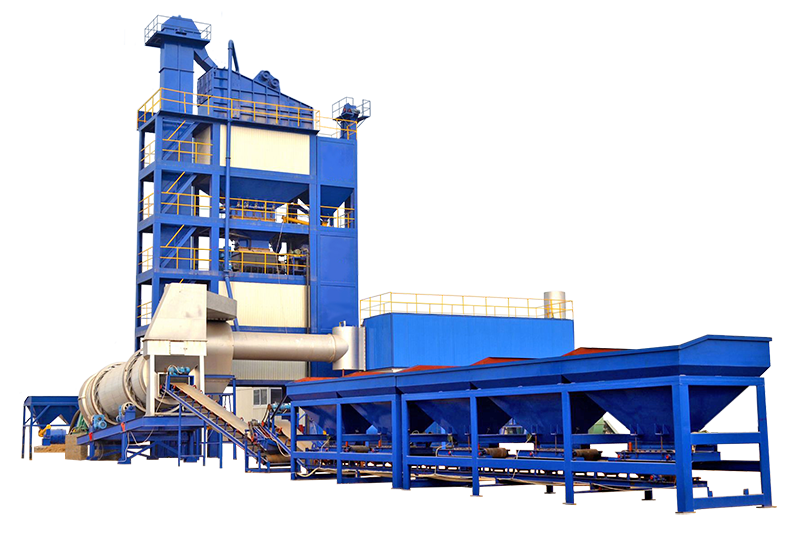 Asphalt Mixing Plant for Sale
Asphalt mixing plant, also known as asphalt batching plant, asphalt batch mixing plant, is a kind of mechanical equipment for mixing asphalt mixture. It can be used to produce asphalt mixture, modified asphalt mixture and colored asphalt mixture. Asphalt batching plant is a necessary equipment for building expressways, graded roads, municipal roads, airports, etc. The equipment can mix aggregates of various specifications, binders(asphalt or residual oil) and fillers in a certain proportion to form asphalt mixture.


What Are Types of Asphalt Mixing Plants for Sale
Generally, it can be divided into small, medium and large asphalt mixing plant according to production capacity.
According to the migration mode, it can be divided into stationary, semi-fixed and mobile asphalt mixing plants.
According to the mixing method, it can be divided into continuous drum type and intermittent forced asphalt mixing plant.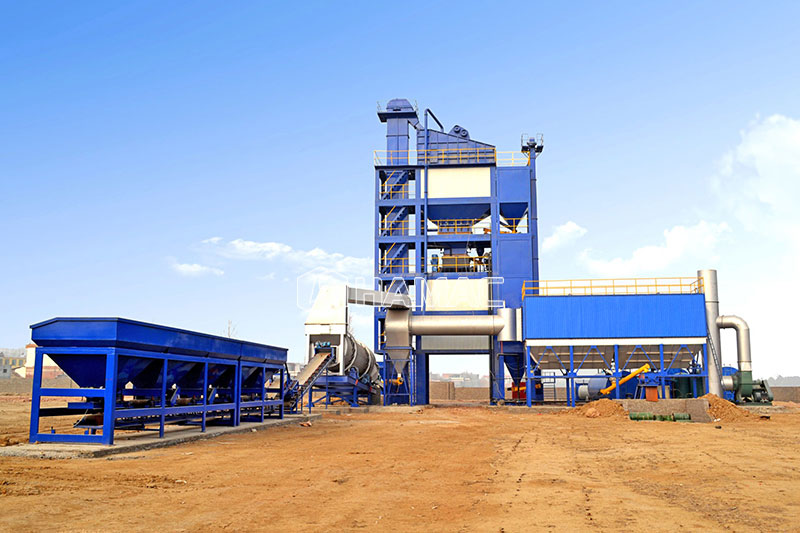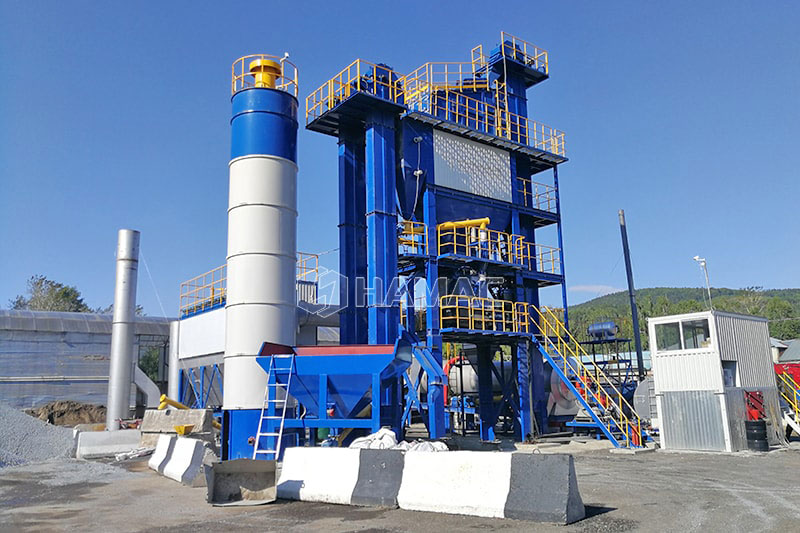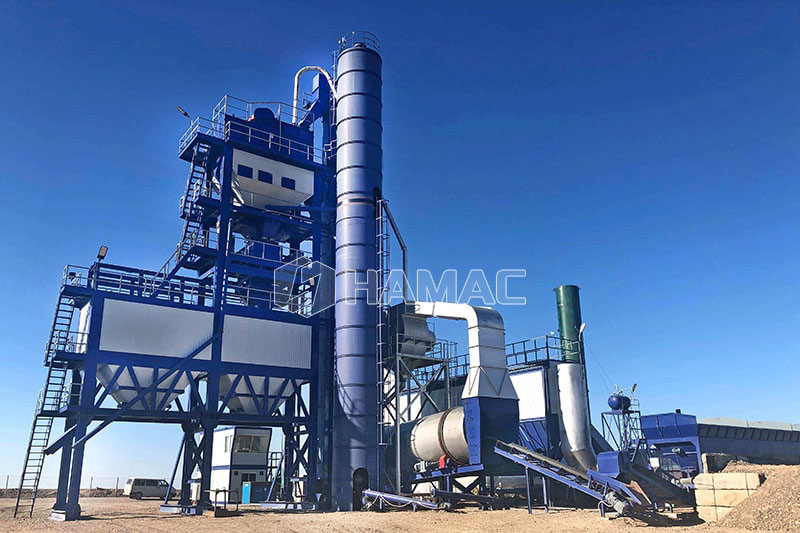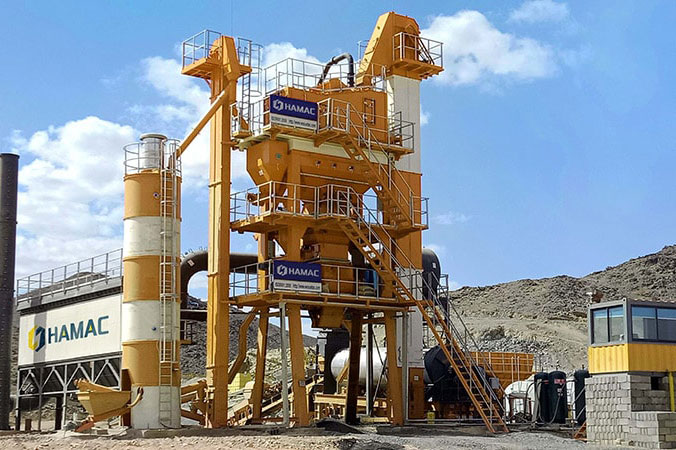 What Are Advantages of Asphalt Mixing Plant for Sale in HAMAC
Modular design, overall steel structure foundation, more reasonable layout, which makes it faster and more convenient disassembly, transportation and installation.
The core components adopt foreign products, such as Siemens motors and electrical components, EBICO burners, Swiss Mettler-Toledo weighing sensors, etc.High quality parts can reduce the failure rate of equipment and prolongs the service life of equipment.
The unique mixing blade design and the extraordinary power-driven mixing cylinder make mixing easier, more efficient and more reliable.
The agitator is made of high-strength and wear-resistant materials, which improves the service life.
The linear vibrating screen driven by imported vibrating motor can improve the screening efficiency and reduces the equipment failure rate.
The aggregate hoist is hoisted with double-row plate chains, which increases the service life of the hoist and improves the stability of operation.
The optimized lifting plate structure of the drying drum makes the drying system more efficient and stable.
Fully automatic computer/manual control system, with fault self-diagnosis feedback program, makes the operation simple and safe.
The asphalt mixing plant is designed with a high-level hot aggregate bin, which increases the storage capacity of the hot aggregate bin, eliminates the timeto wait for materials, and increases production.
Using the world's most advanced pulse bag dust removal technology. The dust emission is lower than 20mg/Nm³, which meets the international high environmental protection standards.
The special design of the material plate of the drying cylinder and the advanced self-developed combustion heating technology improve the efficiency and reduce the energy consumption.

Technical Parameters of Asphalt Mixing Plant For Sale in HAMAC
Model
Capacity(Standard Conditions)
Mixer Capacity
Dust Remove Effect
Total Power
Fuel Consumption
Fuel Oil
Fuel Coal
HMC700
60t/h
750kg
≤20mg/Nm³
178kW
5.5-7kg/t
10kg/t
HMC1000
80t/h
1000kg
≤20mg/Nm³
285kW
5.5-7kg/t
10kg/t
HMC1200
100t/h
1200kg
≤20mg/Nm³
316kW
5.5-7kg/t
10kg/t
HMC1500
120t/h
1500kg
≤20mg/Nm³
380kW
5.5-7kg/t
10kg/t
HMC2000
160t/h
2000kg
≤20mg/Nm³
470kW
5.5-7kg/t
10kg/t
HMC2500
200t/h
2500kg
≤20mg/Nm³
547kW
5.5-7kg/t
10kg/t
HMC3000
240t/h
3000kg
≤20mg/Nm³
700kW
5.5-7kg/t
10kg/t
HMC4000
300t/h
4000kg
≤20mg/Nm³
870kW
5.5-7kg/t
10kg/t
FAQ - More About Asphalt Batching Plant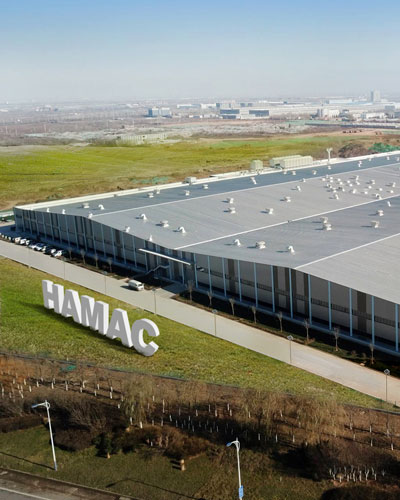 Please fill in the below information. Your information will be kept strictly confidential and will not be used for any purpose other than our business
TEL: 0086-15136236223
EMAIL: [email protected]
SKYPE: hamacchina
ADD: 57th, Kexue Avenue, National HI-TECH Industrial Development Zone, Zhengzhou,China.