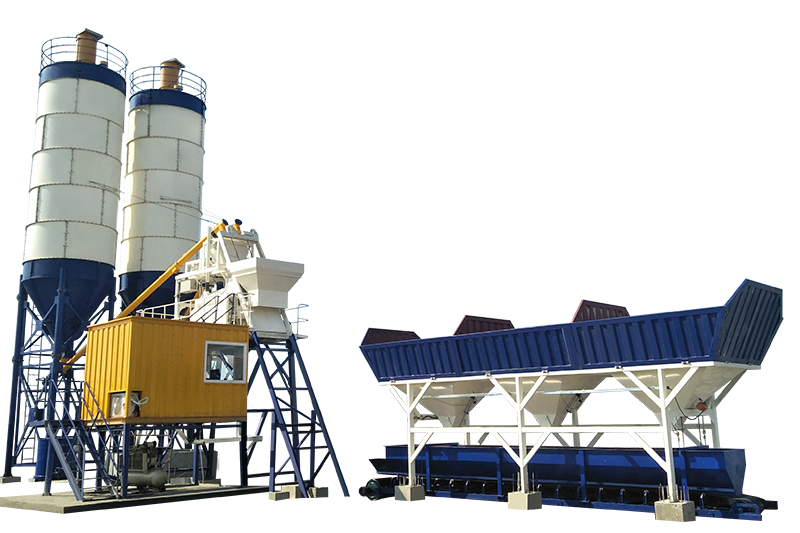 HAMAC Cement Silos for Sale
Cement silos are usually used as supporting equipment for concrete mixing plants. Meanwhile, they can also be sued alone for the storage of cement in some large-scale projects. The equipment is suitable for storing bulk cement and dry-made fly ash with the characteristics of rainproof, moisture-proof and easy to use. There are cement silos for sale with the capacity from to to 2000 tons in HAMAC. Customers can select according to their requirements.
50-2000 tons as options
Famous brand accessories
Fully customized as request


How Many Types of Cement Silos for Sale in HAMAC
According to whether it is convenient to move, the cement silos for sale can be usually divided into portable cement silo and fixed type cement silos. Meanwhile, it can be divided into horizontal cement silo and vertical cement silo.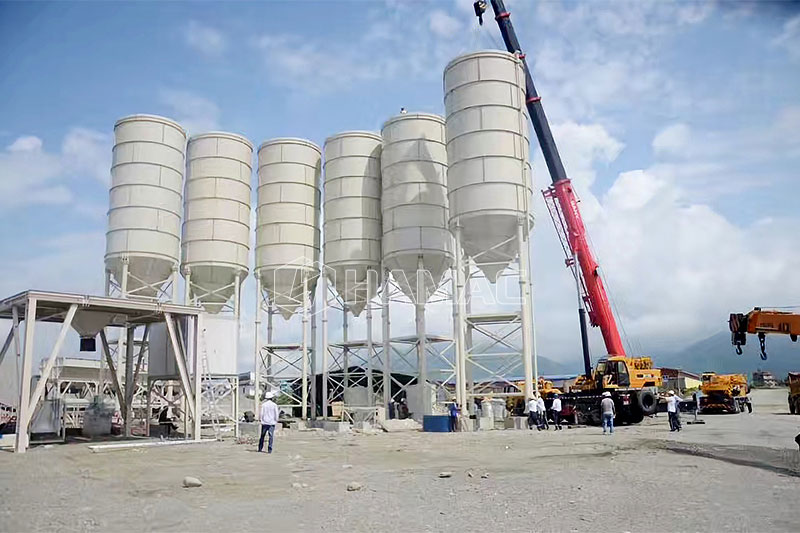 The vertical cement silos are a cylindrical structure, and the bottom is supported by four round tube legs. It is also known as bolted type cement silo. The bolted type cement silo is welded with steel structure, and a dust collector and a pressure relief valve are installed on the top of silo. This type is generally used as a supporting equipment for concrete batching plant.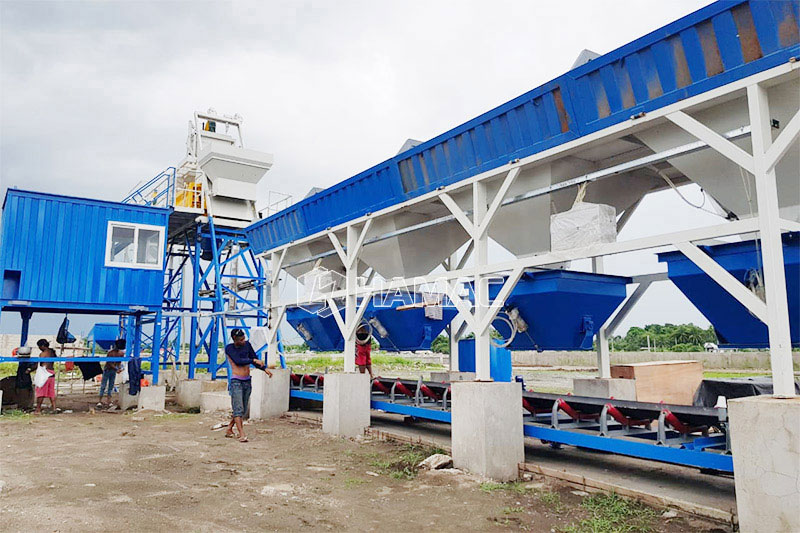 The horizontal cement silo is square in shape and the bottom is supported by several legs. This type of cement silo doesn't need to install a foundation, so it can be regarded as portable cement silo. It is usually used in mobile mixing plants and foundation-free concrete mixing plants.

Bolted Cement Silos Specifications in HAMAC
| Model | Volume (T) | Diameter (mm) |
| --- | --- | --- |
| 50T | 50 | 3260 |
| 60T | 60 | 3260 |
| 80T | 80 | 3260 |
| 100T | 100 | 3260 |
| 200T | 200 | 4200 |
| 300T | 300 | 4200 |
| 500T | 500 | 6600 |
| 600T | 600 | 6600 |
| 700T | 700 | 6600 |
| 800T | 800 | 6600 |
| 1000T | 1000 | 8000 |
| 1500T | 1500 | 10000 |
| 2000T | 2000 | 10000 |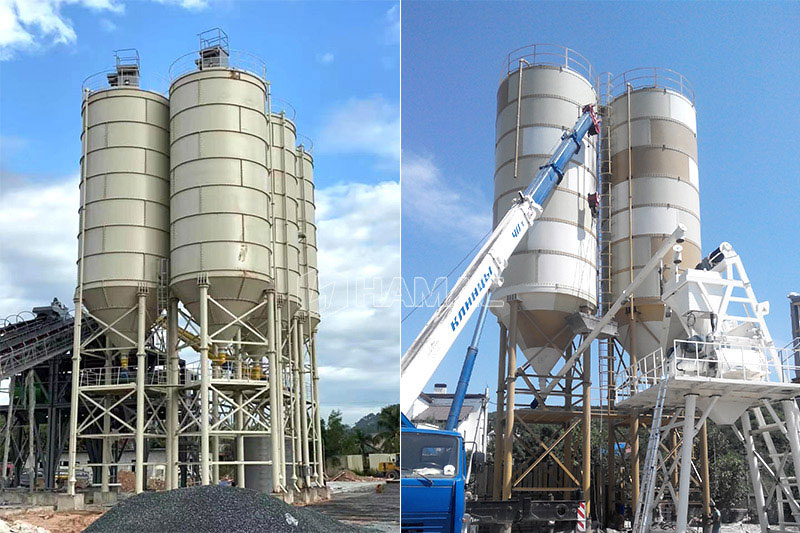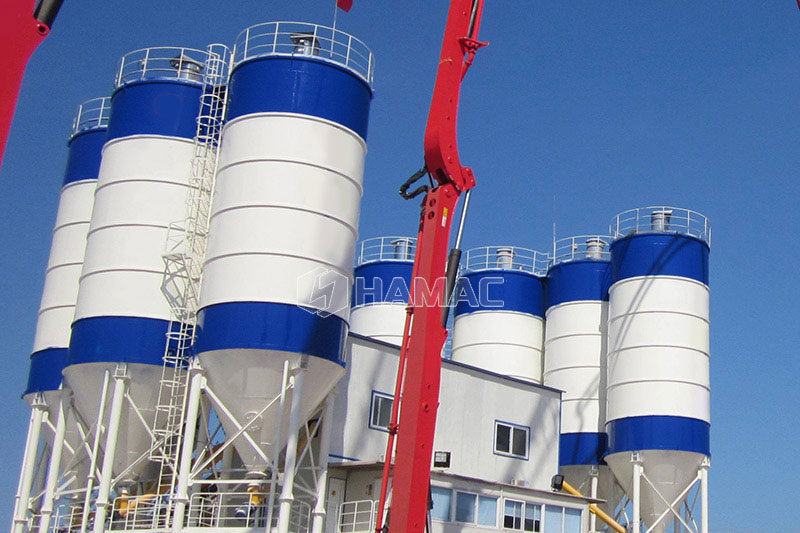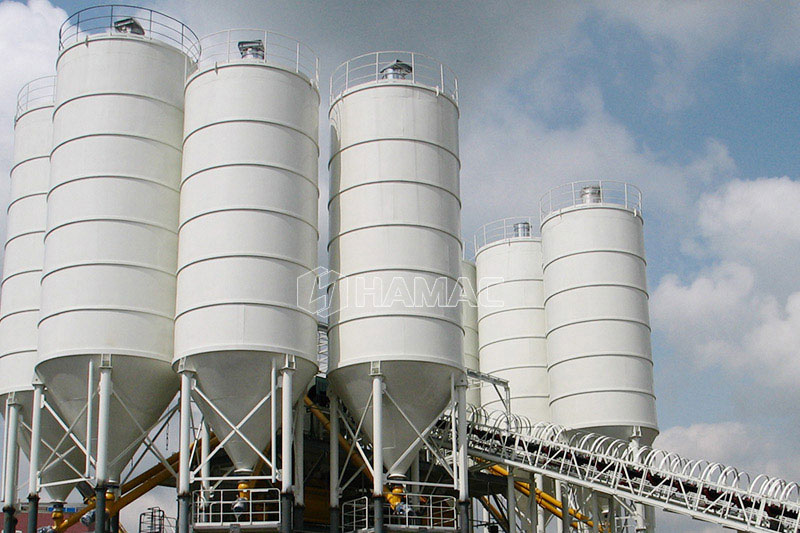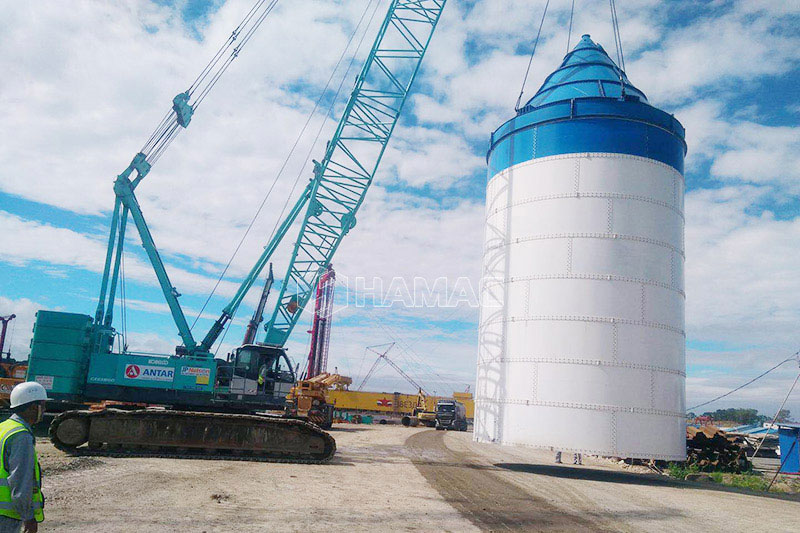 Get Price of Cement Silos for Sale in HAMAC - Reliable Cement Silo Manufacturer
HAMAC can supply cement silos with storage capacity ranging from 50 tons to 2000 tons. At the same time, the height and diameter of the cement silo for sale in our company can be customized. Cement silo prices vary by types and capacity. So please contact us tell us the following details for the exact quotation.
Cement silo capacity you need. If you are not sure, you can also tell us the project type, project size and other factors, and our engineer will give you the most professional advice.
The diameter and discharge height of cement silos. For that the support leg length will be different, as well as the different cost.
The configuration of accessories will also affect cement silos price. You can tell us your budget, we will configure the most cost-effective cement silos for you.

FAQ - More About Cement Silos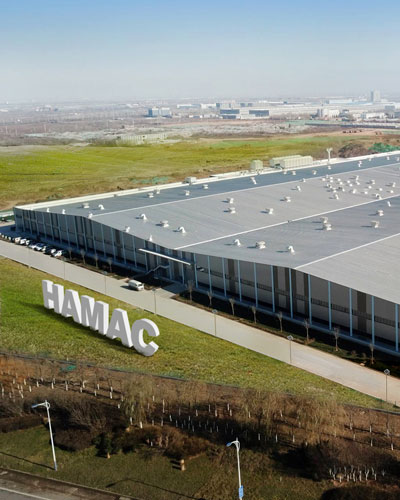 Please fill in the below information. Your information will be kept strictly confidential and will not be used for any purpose other than our business
TEL: 0086-15136236223
EMAIL: [email protected]
SKYPE: hamacchina
ADD: 57th, Kexue Avenue, National HI-TECH Industrial Development Zone, Zhengzhou,China.