Types of Concrete Pumps for Sale in Indonesia
HAMAC can provide various specifications and types of concrete pumps in Indonesia, including concrete boom pumps, pipeline pumps, concrete trailer pumps, concrete mixer pumps, etc. These pumps are available in various sizes and configurations to meet different project requirements. Precise and efficient concrete placement is critical during construction. concrete pumps for sale in Indonesia are equipped with advanced technology for precise and controlled pouring of concrete. Whether you're working on tall buildings, bridges or foundations, our concrete pumps can deliver concrete to any construction site, which can help save time and labor costs.
The equipment is flexible and easy to move, and can be moved back and forth between various construction sites, which is suitable for construction projects with a small amount of concrete pouring.
Equipped with hydraulic arms or booms, concrete can be precisely placed at various heights and distances. The equipment is ideal for large-scale projects such as high-rise buildings, bridges and large foundations that require accurate and efficient delivery of concrete into hard-to-reach areas.
The mixing and pumping integrated equipment is cost-effective and can help customers save equipment purchase costs.
With the characteristics of compact and flexible, the equipment is suitable for projects with limited space or tight access. Because they can pass through narrow passages and limited areas. They provide precise concrete placement and are cost-effective for short pumping distances.
How to determine the right concrete pump for your project?

Evaluate your project. Consider factors such as required concrete volume, concrete delivery distance and height, and any challenging terrain.

Compare all types of concrete pumps. Different types of concrete pumps are designed to meet specific project needs. Evaluate the pros and cons of each pump type to determine which pump is best for your project requirements.

Assess the capacity of the pump. It is determined by the output of the pump or the amount of concrete that can be delivered per unit time. Evaluate the volume of concrete required for your project and make sure the concrete pump selected will meet your needs.

Evaluate the pumping range and flexibility of concrete pumps. This includes horizontal and vertical range, as well as its ability to navigate challenging terrain or confined spaces.

Consider the ease of operation, maintenance requirements and other factors of the selected concrete pump Indonesia. Make sure the pump can run efficiently and can be easily maintained to minimize downtime during the project.

If you need to consult our experienced technicians at any time, we can guide you to choose the most suitable concrete pump in Indonesia to meet your requirements.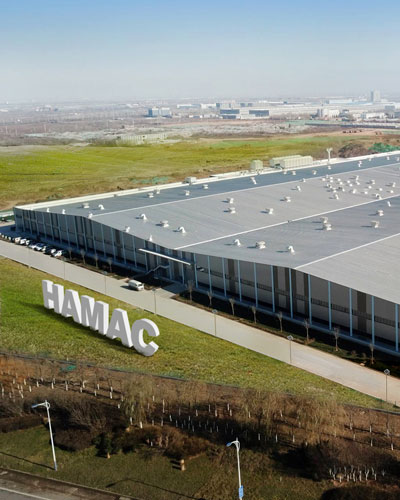 Please fill in the below information. Your information will be kept strictly confidential and will not be used for any purpose other than our business
TEL: 0086-15136236223
EMAIL: [email protected]
SKYPE: hamacchina
ADD: 57th, Kexue Avenue, National HI-TECHIndustrial Development Zone, Zhengzhou,China.