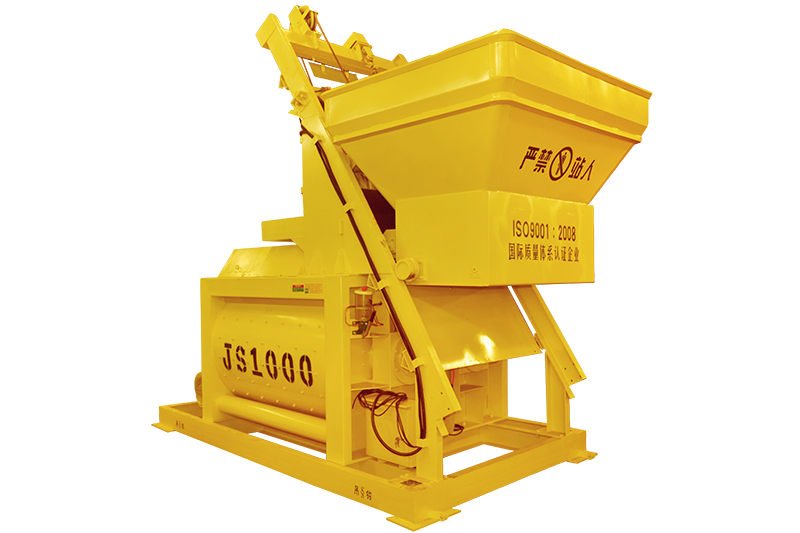 Twin Shaft Concrete Mixer
Twin-shaft concrete mixer, also known as double shaft concrete mixer, is a horizontal mixer that works through the rotation of two horizontal mixing shafts. It has the advantages of extremely stable performance, strong adaptability, large mixing volume, good mixing effect, continuous production, low noise, simple maintenance and low cost.
0.5-4.0m3per batch as options
Different brands as options
Customized accessories for it


What Is Twin Shaft Concrete Mixer
Twin Shaft Concrete Mixer is a kind of high-efficient concrete mixer equipped with two horizontal and parallel mixing shafts on which mixing blades are installed to stir the mixing materials. Typical components of these machines are motors, gearboxes, shafts, tanks and mixing mechanism, blades, arms and linkages. In a twin shaft concrete mixer, each shaft rotates opposite directions, thus preventing collisions between the mixing blades.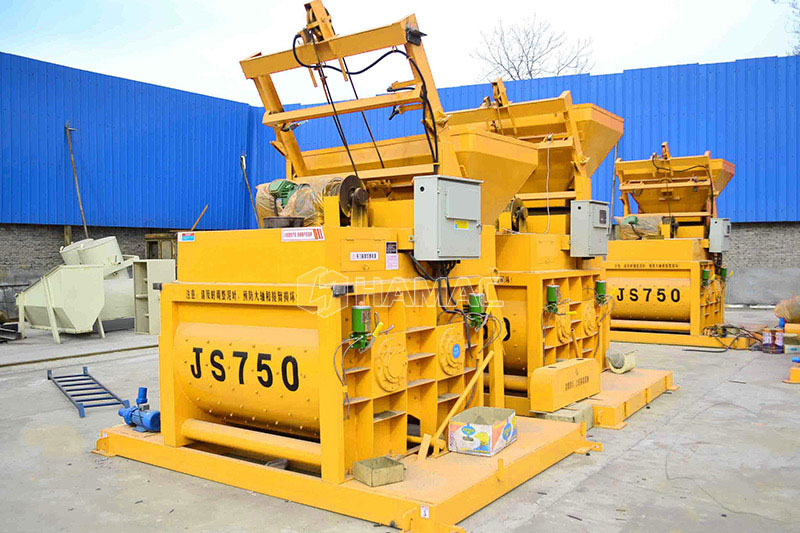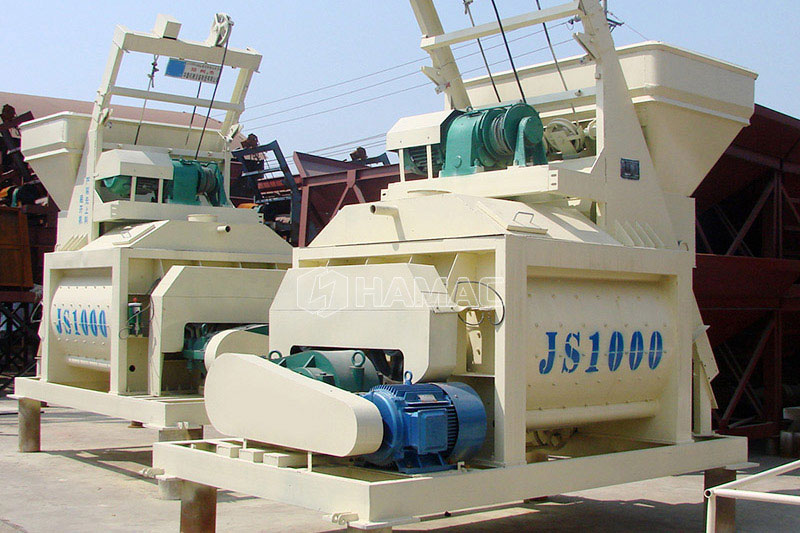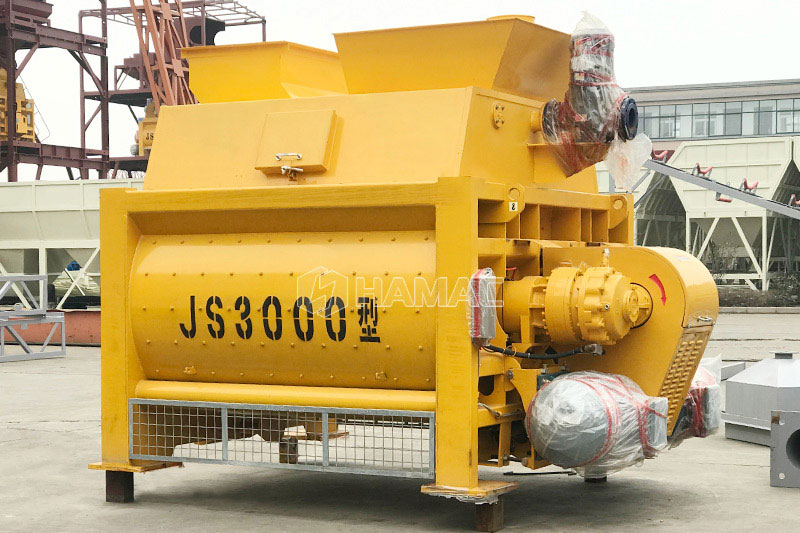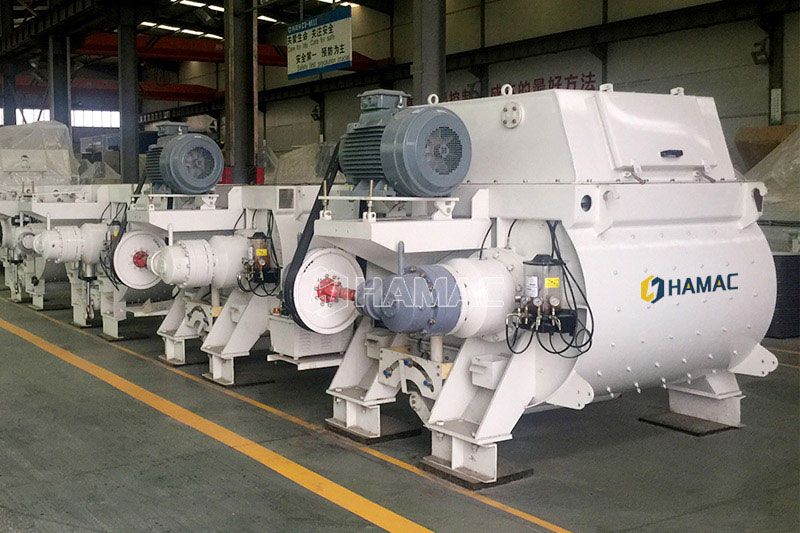 What Are Advantages of Double Shaft Concrete Mixer for sale in Hamac?
Wide range of applications. The design of the mixer can be changed or modified for special applications such as roller compacted concrete, heavy concrete, low slump road concrete, etc.
Reasonable structure. The equipment has a beautiful design, and its compact structure reduces space occupation, which is conducive to the layout of various working conditions.The double-shaft mixer feeds from the top and discharges from the bottom.
The mixing speed of the mixer is fast, and the quality is uniform, and the type of material that can be used for mixing is large.
The spiral blade is made of high wear-resistant special alloy, which is more durable.
Innovative design concept of twin shaft concrete mixer for sale in HAMAC better solves the problem of the sticky shaft of the mixing powder in the self-falling mixer, improves the mixing efficiency, reduces the mixing load, and increases the product reliability of the mixer.
Whether it is feeding, unloading, or water supply, the mixer is highly automated.
All motor control parts are in the electric box, which is safe and reliable in use, and easy to operate and maintain.
The multi-layer sealing structure combined with floating oil ring, special seal and mechanical seal can effectively prevent the friction of the mixture on the shaft end, effectively prevent the main neck shaft from being rapidly wornand prevent slurry leakage on site.
The mixing drum made of high-quality steel plate will not deform during use and has a high degree of durability.


Models of Twin Shaft Concrete Mixer For Sale in HAMAC
Model
JS500
JS750
JS1000
JS1500
JS2000
JS3000
JS3500
JS4000
Discharging Volume (L)
500L
750L
1000L
1500L
2000L
3000L
3500L
4000L
Feeding Volume (L)
800L
1200L
1600L
2400L
3200L
4800L
5600L
6400L
Capacity
≥25m³/H
≥37.5m³/H
≥50m³/H
≥75m³/H
≥100m³/H
≥150m³/H
≥180m³/H
≥200m³/H
Maximum Aggregate Size (Pebble/Gravel)Mm
40/50
40/60
60/80
80/100
80/100
80/120
80/120
80/120
Cycle Time (S)
72
72
60
60
60
60
60
60
Total Weight (Kgs)
4000
5500
8700
11300
15000
11450
12000
19000
Discharge Height (M)
3.8
3.8
3.8
3.8
3.8
3.8
3.8
3.8
Mixing Blade
Rotary Speed
35r/Min
26r/Min
29.6r/Min
24.5r/Min
24.5r/Min
21r/Min
21r/Min
21r/Min
Quantity
2×7
2×8
2×8
2×8
2×10
2×10
2×11
2×12
Mixing Motor
Model
Y180M-4
Y200L-4
Y180M-4
Y225M-6
Y250M-6
Y280M-6
Y280M-6
Y315S-6
Power
18.5kw
30kw
2×18.5kw
2x30kw
2X37kw
2X55kw
2X55kw
2X55kw
Hoist Motor
Model
YEZ1325-4-B5
YEZ132M-4-B5
YEZ160L-4
YEZ180L-4
YEJ180L-4
Y25M -4
Y25M -4
Y25M -4
Power
5.5KW
7.5KW
15KW
18.5KW
22KW
2 x55 Kw
2 x55 Kw
2 x75 Kw
Pump Motor
Power
1.1KW
1.1KW
3KW
3KW
4KW
5KW
5KW
6KW
FAQ - More About Twin Shaft Concrete Mixer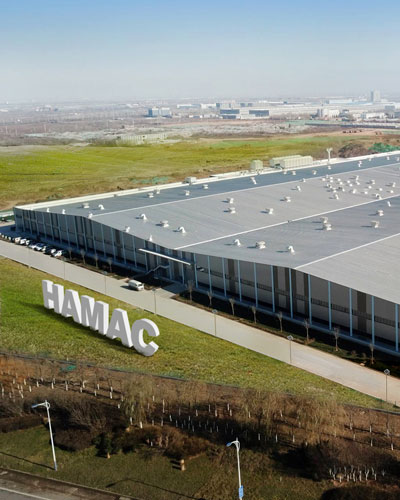 Please fill in the below information. Your information will be kept strictly confidential and will not be used for any purpose other than our business
TEL: 0086-15136236223
EMAIL: [email protected]
SKYPE: hamacchina
ADD: 57th, Kexue Avenue, National HI-TECHIndustrial Development Zone, Zhengzhou,China.