What Types of Concrete Mixers Can you Offer in Indonesia?
We specialize in providing high-quality concrete mixers in Indonesia that deliver superior performance for all your construction requirements. Whether you are a contractor, builder, HAMAC concrete mixers for sale in Indonesia can ensure efficient and consistent mixing of concrete, resulting in high-quality and durable concrete structures. From small projects to large construction sites, we have the right concrete mixer to meet your requirements. If you want to buy a high-performance, high-efficiency, and affordable concrete mixer in Indonesia, contact us now for a quote!
This is a type of mixer with simple structure and the widest range of applications. It is mostly used for mixing general plastic concrete. The material leaves the blade and falls freely under the action of its own weight, so that the material is repeatedly stirred to ensure the uniformity of the material mixing.
Adopting the principle of forced mixing, twin shaft concrete mixer runs stably and has superior performance. It is loved by the majority of concrete mixing users.
The design structure of the planetary concrete mixer is conducive to its arrangement in production lines of different industries. It has strong power, powerful stirring, fast speed, high efficiency and good processing quality, which can meet the high stirring demand for automatic application production.
In order to meet the production needs of different construction sites and the various needs of customers, we can provide both diesel-powered and electric-motor concrete mixers. You can check more about these two powered mixers on our website, or contact our technical staff for more information.
As a special truck used to transport concrete for construction, concrete mixer truck are essential in large construction sites. In order to meed different needs, we can provide customers with concrete mixer truck Philippines from 4-12m3 volume.
Why Buying Concrete Mixers from HAMAC in Indonesia

Top quality. At HAMAC, we always put quality first. When it comes to material selection, we always use the highest quality materials and cutting-edge technology to ensure superior performance, durability and reliability. In addition, we adhere to strict quality control measures throughout the manufacturing process, guaranteeing that our products meet or exceed industry standards.

Offer a complete range of concrete mixers. We can provide types of concrete mixers to meet various project requirements. Whether you need a small mixer or a large one, we have the perfect solution for you. Our product range includes planetary concrete mixers, twin-shaft concrete mixers, truck concrete mixers to meet different mixing needs and volume capacities.

Continuously introduce advanced production technology and equipment. Our professional technical team keeps innovating to improve the quality and efficiency of our equipment. From advanced control systems to mixing and mixing systems, we aim to optimize performance, increase productivity and simplify your construction operations.

Customization options. We can customize according to each construction project and the specific needs of customers. Whether you need additional features, specific accessories or modifications to meet your project specifications, we can provide a custom solution to ensure your concrete mixer is perfectly suited to your construction requirements.

Excellent customer service. During the selection process, you can ask any questions, and our technical team will provide you with guidance and professional advice. In terms of after-sales service, we have a dedicated office in Indonesia to provide you with technical support.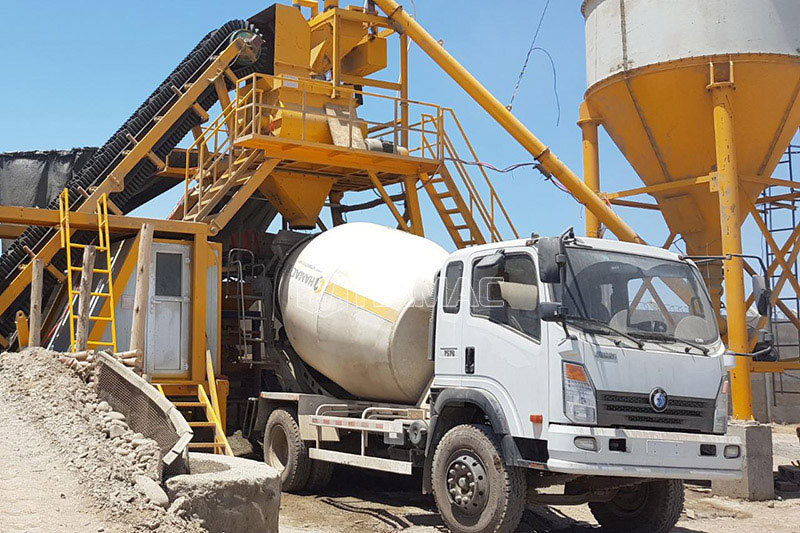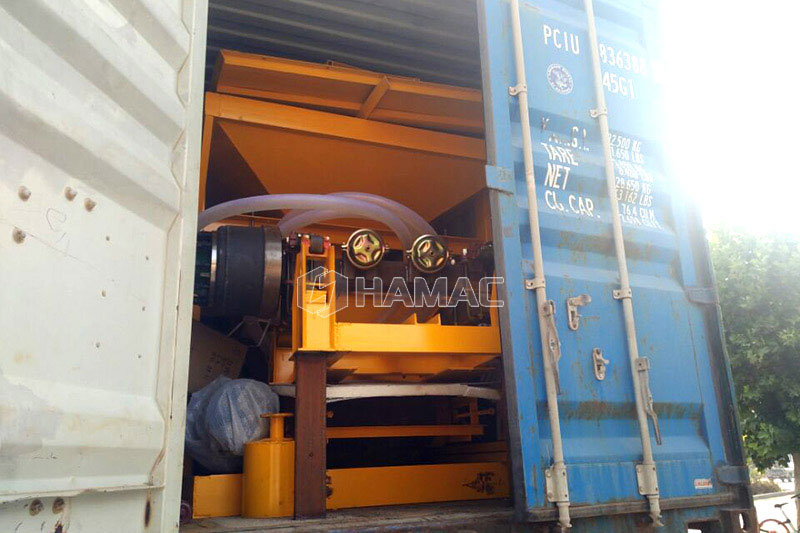 How Can I Choose The Right Capacity of Concrete Mixers for My Projects?
The capacity of a concrete mixer depends on factors such as the amount of concrete required for the desired construction projects and construction time. Because there are many types of concrete mixers for you to choose from, different types may work well with different other construction equipment. Therefore, when choosing, you also need to consider other equipment, such as the specifications of the concrete mixing plant, concrete pumps, etc.
Our team of experts can help evaluate your project specifications and guide you in selecting the appropriate type and capacity for faster mixing and precise material mixing.
Equipped with advanced features, our concrete mixers for sale in Indonesia are easy to operate and maintain. Meanwhile, our concrete mixers are designed to meet the highest standards of quality and durability. Buy concrete mixers Indonesia from HAMAC to get the most bang for your buck now.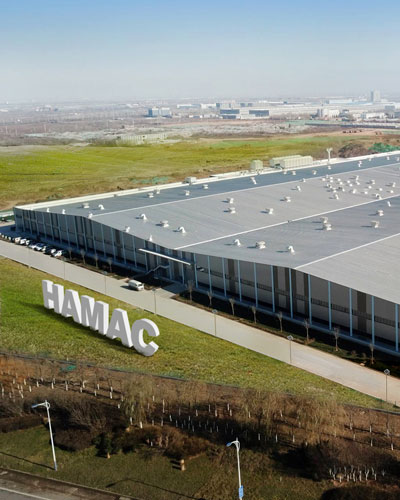 Please fill in the below information. Your information will be kept strictly confidential and will not be used for any purpose other than our business
TEL: 0086-15136236223
EMAIL: [email protected]
SKYPE: hamacchina
ADD: 57th, Kexue Avenue, National HI-TECHIndustrial Development Zone, Zhengzhou,China.