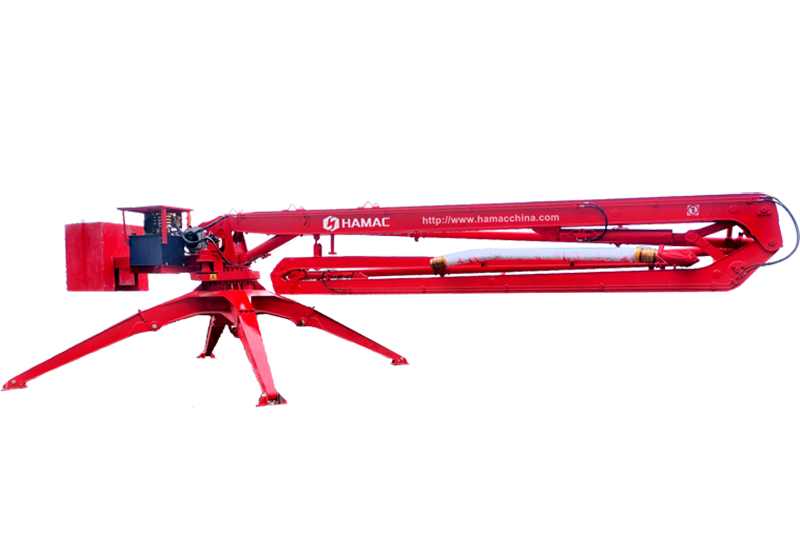 Spider Concrete Placing Boom
Spider concrete placing boom is the terminal equipment for pumping concrete. It is an equipment for expanding the scope of concrete pouring and improving the mechanization level of pumping construction.
13-21m length boom as options
Famous brand hydraulic parts
Mobile type and stationary type


What Is Spider Concrete Pump
Spider concrete pump, with another name of spider concrete placing boom, is a kind of mobile concrete placing boom. It got its name because the machine is equipped with a walking mechanism that looked like spider legs. Its function is to send the pumped concrete through the pipeline to the formwork of the component to be poured. The combined motion of the two-part turret can cover all cloth points within the cloth radius. As the supporting equipment of concrete pump, spider concrete placing boom can increase the concrete pumping range by connecting with the concrete pump. Meanwhile, it can effectively solve the problem of material distribution in wall pouring, which play an important role in improving construction efficiency and reducing labor intensity.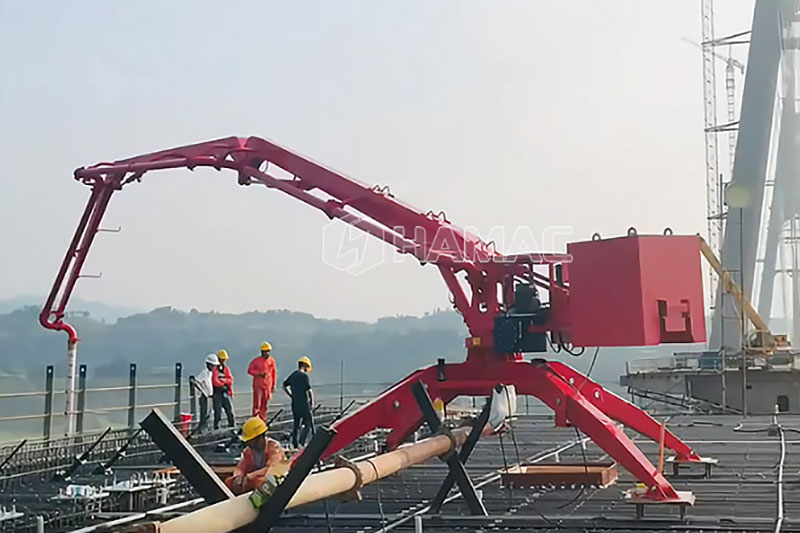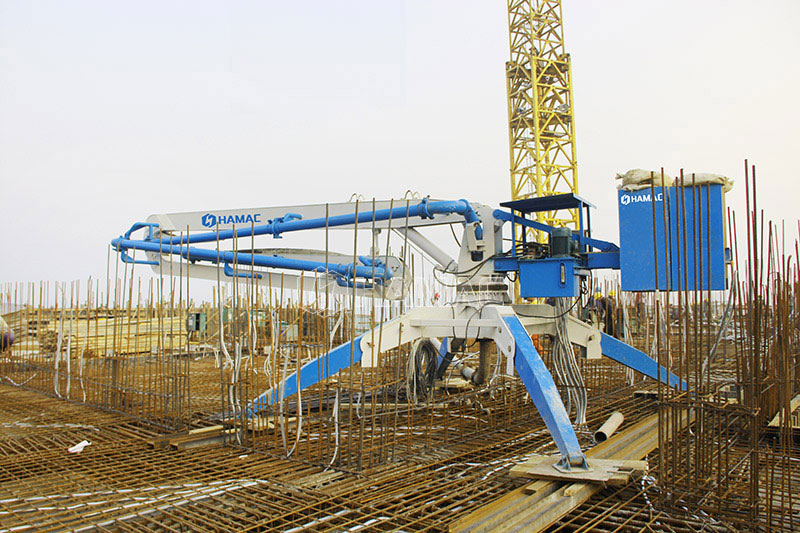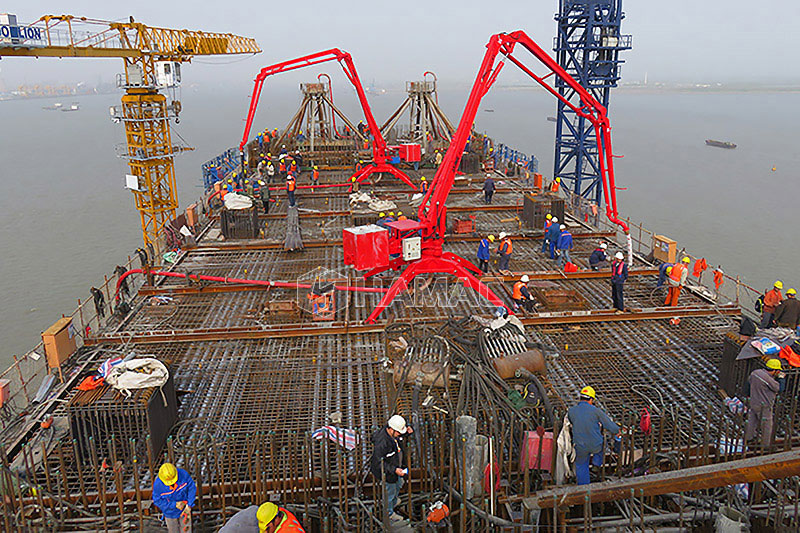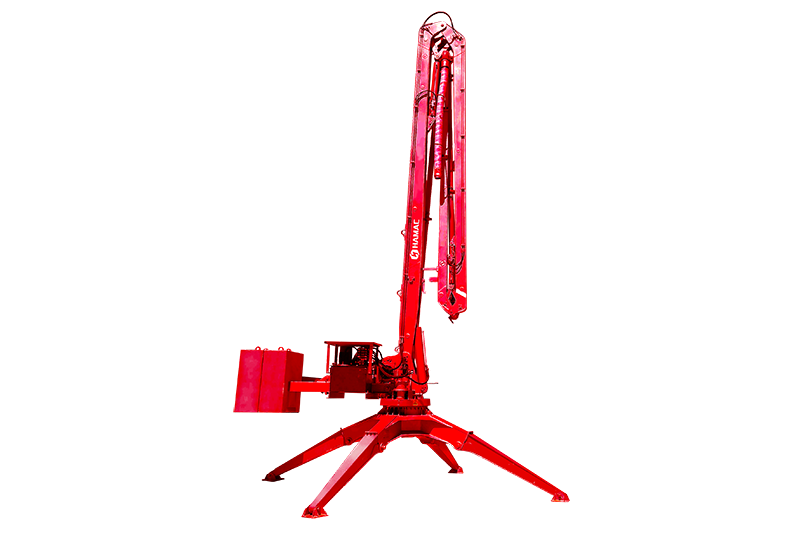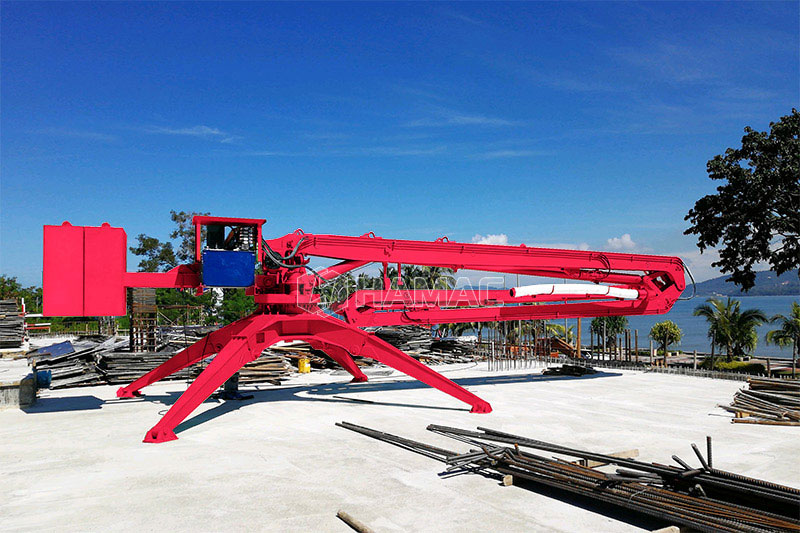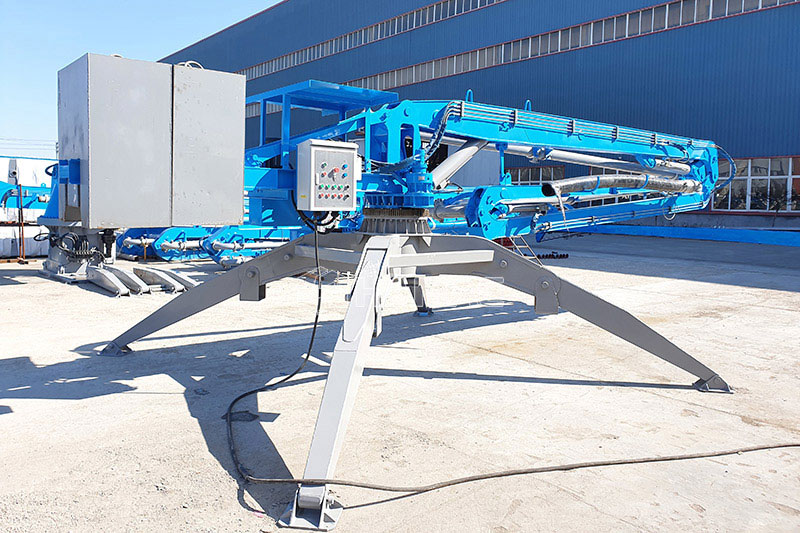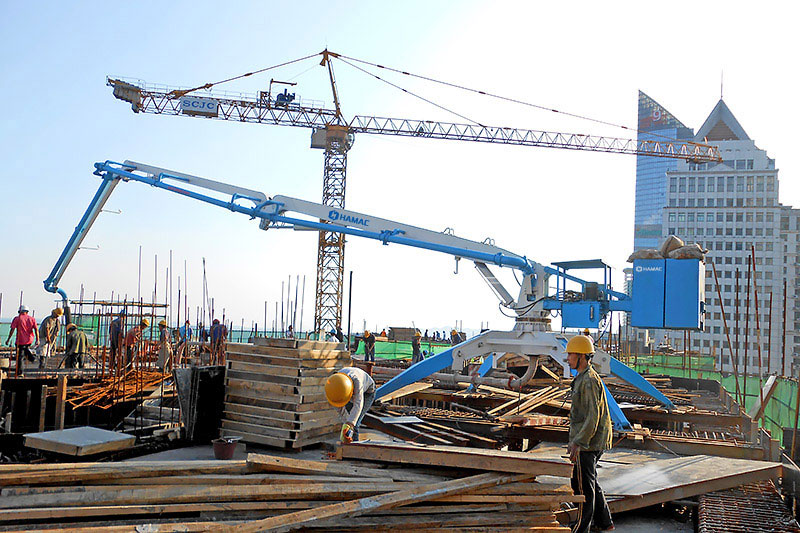 Why Buy Spider Concrete Placing Boom for Sale in HAMAC
Three-section boom, fully hydraulic drive.The boom is easy to retract and can be rotated 360 degrees, with a wide range of operations.
Equipped with remote control, whichcan better control the concrete pouring arm.
Dual system control. If there is a problem in one of the two systems, the other control system can start working immediately.
Stable outrigger support, equipped with self-balancing device.There is no need to use bolts to connect the concrete placing machine to the ground.
The whole machine is made of high-quality steel plate with optimized design.Lighter in weight, more suitable for ground load bearing, convenient for tower crane hoisting.
The main electrical components are imported from the United States and Europe, with high quality, stable performance and low failure rate.
The whole machine can be hoisted separately for quick assembly.

Models of Spider Concrete Pump for Sale in HAMAC
Item
HGY13
HGY15
HGY17
HGY21
Max. Placing Radius (M)
13
15
17
21
Big Arm Length (M)
3.7
6
6.66
6.496
Big Arm Elevation (°)
-2~84.4
0~70
0~65
0~65
Medium Arm Length (M)
4.52
5
5.73
4.585
4.59
Medium Arm Elevation (°)
0~180
0~180
0~180
0~180
0~180
Small Arm Length (M)
4.78
4
4.61
5.029
Small Arm Elevation (°)
0~180
0~180
0~180
0~180
Hose Length (M)
3
3
3
3
Concrete Delivery Pipe (Mm)
Ø125×6
Ø125×6
Ø125×6
Ø125×6
Tail Rotary Radius (M)
2.72
2.81
3.51
3.51
Total Power (Kw)
4
4
5.5/7.5
11
System Pressure  (MPa)
24
24
24
24
Rotary Speed (R/Min)
0.3—0.8
0.3—0.8
0.3—0.8
0.3—0.8
Rotary Range (°)
0~360
0~360
0~360
0~360
Supporting Legs Span (M)
3.15×3.15
4×4
4.6×4.6
4.6×4.6
Overall Height (M)
2.9
2.6
3.2
3.2
Bare Machine Weight (Kg)
2700
3230
5000
10000
Balance Weight (Kg)
2×900
2×1100
2200
2×2500
Control Mode
Panel/ Wireless Remote Control
Panel/ Wireless Remote Control
Panel/ Wireless Remote Control
Panel/ Wireless Remote Control
FAQ - More About Spider Concrete Placing Boom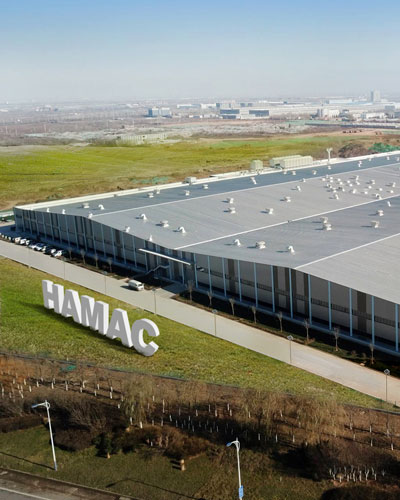 Please fill in the below information. Your information will be kept strictly confidential and will not be used for any purpose other than our business
TEL: 0086-15136236223
EMAIL: [email protected]
SKYPE: hamacchina
ADD: 57th, Kexue Avenue, National HI-TECHIndustrial Development Zone, Zhengzhou,China.