What Is Diesel Concrete Mixer
Diesel concrete mixer is a machine for concrete batching that uses diesel engine as a power source. Unlike electric concrete mixers that rely on electricity, diesel type have the advantages of being portable and suitable for construction sites where electricity is not readily available. In addition, diesel concrete mixer for sale in our company has the advantages of simple use, low investment cost and high production efficiency.


What Are Advantages of Diesel Concrete Mixer
Portability and mobility. The mobility of diesel mixers makes them an excellent choice for projects that require frequent relocation or where power supply is limited. Unlike electric concrete mixers, which require a steady power supply, diesel cement mixers are self-contained units with their own power supply. This feature allows them to be easily transported and used in remote areas or places without electricity. The portability ensures that concrete can be mixed on site wherever it is needed.
Reliability and durability. They are independent of power, eliminating concerns about power outages or fluctuations in supply, allowing construction projects to proceed smoothly without delays caused by power-related issues. Diesel concrete mixer machines are especially useful in areas where power supply is unreliable or where a continuous mixing process is critical.
Versatility and adaptability. Diesel concrete mixers are suitable for a variety of projects, such as, road construction, building construction, infrastructure development, etc. Diesel cement mixers are suitable for multiple sites require concrete mixing or where power supply is uncertain. Their ability to move quickly and easily from one location to another allows construction crews to complete projects efficiently without delays.
Strong stirring ability. The equipment is equipped with a powerful diesel engine that provides ample power to rotate the drum and mix the concrete ingredients thoroughly. Diesel concrete mixer machines typically have a high mixing capacity, allowing large quantities of concrete to be produced in a single batch.
Sturdy drum design. The drums are made of durable materials like steel or cast iron, ensuring long life and wear resistance.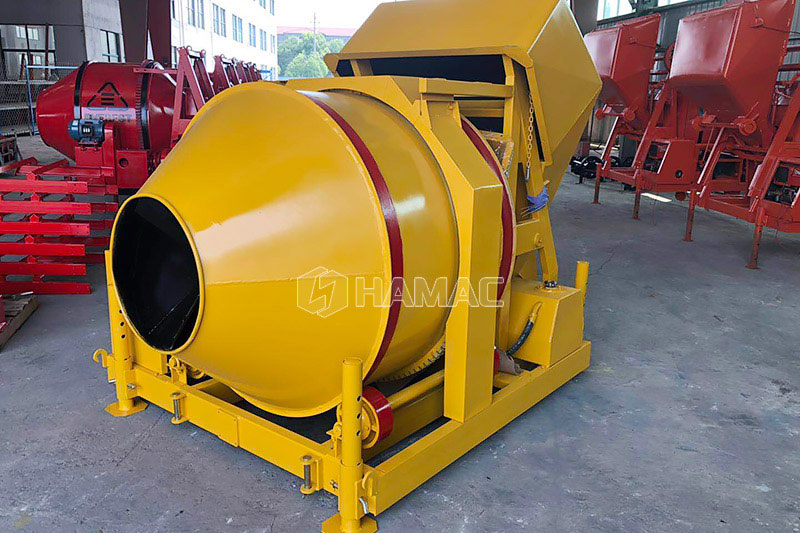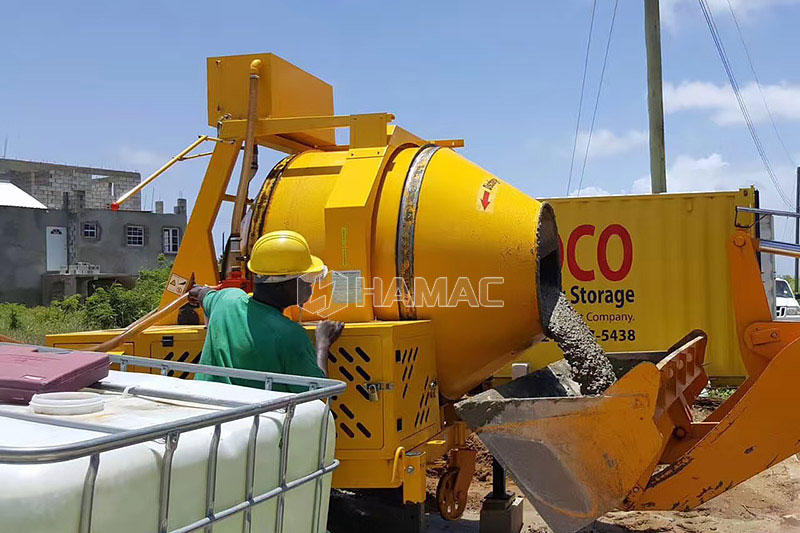 What Are Components of Diesel Cement Mixers

Diesel engines. Known for their power and durability, diesel engines are ideal for heavy-duty applications. It provides a reliable source of power, ensuring stable operation even in areas with limited power supply.

Mixing drum. The drum rotates continuously to mix ingredients such as cement, sand, aggregate and water evenly, ensuring efficient mixing.

Water system. The system usually consists of a tank or reservoir, a pump and a control valve. The operator can control the flow of water into the mixing drum, ensuring the correct water-cement ratio for optimum concrete consistency.

Load and unload mechanism. In order to facilitate the loading of materials into the mixer and the unloading of the mixed concrete, the diesel concrete mixer is equipped with a loading and unloading mechanism. These mechanisms may include a loading hopper for convenient placement of material, and a discharge chute or drum tilting mechanism for controlled and efficient discharge of concrete.

Control Panel. It includes switches, knobs and digital displays to control motor, drum speed, water flow and other parameters. An intuitive control panel that enables the operator to monitor and control all aspects of the mixing process and allows precise control over the mixing operation.

Frame and chassis. Provide structural support and stability for diesel concrete mixers. They are usually made of strong materials such as steel, ensuring durability and resistance to heavy loads and rough terrain.

Wheels and axles. Diesel cement mixer machines are usually equipped with wheels and axles that allow the mixer to be easily moved to different construction sites without the need for additional machinery. Wheels are generally robust and capable of traversing various terrains, ensuring mobility and accessibility in different construction environments.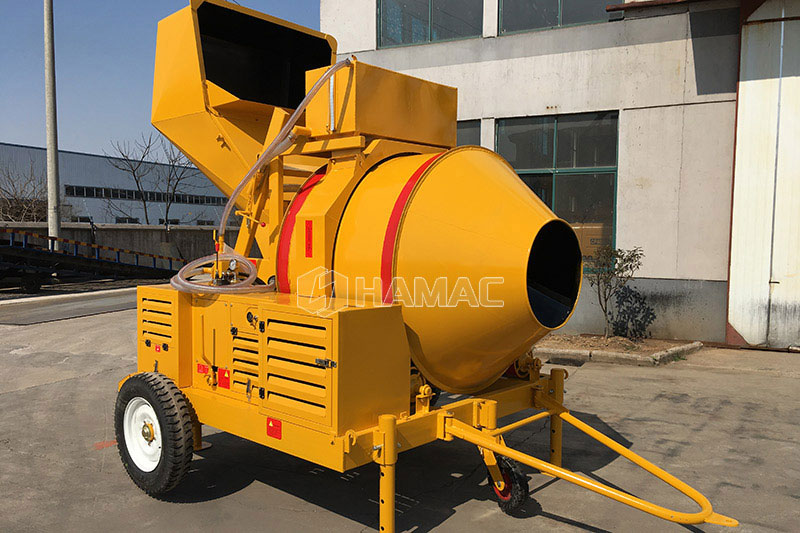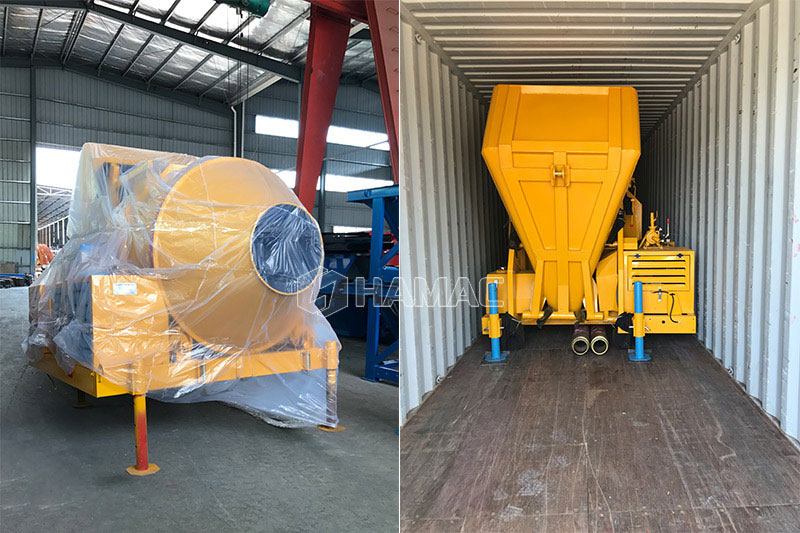 Factors to consider when buying a diesel concrete mixer
Stirring ability. Assess factors such as the size of the construction project, the frequency of concrete production, and the amount of concrete required per batch. Choosing a diesel engine concrete mixer with the right mixing capacity will prevent delays and ensure efficient concrete production.
Stirring ability. Assess factors such as the size of the construction project, the frequency of concrete production, and the amount of concrete required per batch. Choosing a diesel engine concrete mixer with the right mixing capacity will prevent delays and ensure efficient concrete production.
The quality and durability of the equipment. Construction equipment should be able to withstand harsh conditions and provide long-term reliability. Look for a mixer made of sturdy materials, such as high-grade steel or durable cast iron. Meanwhile, choose a diesel concrete mixer manufacturer known for quality and reliability, as they are more likely to offer equipment that can withstand the rigors of construction work.
Mobility and portability. Construction projects often require moving equipment between different job sites. So, consider the weight and size of the blender, as well as any additional features, such as towing attachments or foldable parts that enhance portability. Choose a mixer with sturdy wheels and axles that can handle all kinds of terrain with ease.
Choose diesel cement mixer supplier that can provide better after-sales service. Choosing a mixer with easy maintenance and reliable service support will minimize downtime and ensure smooth running of the entire project.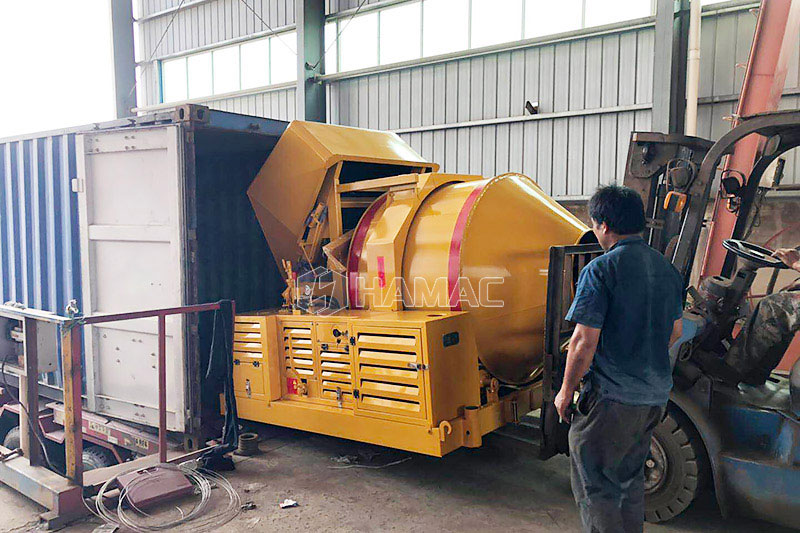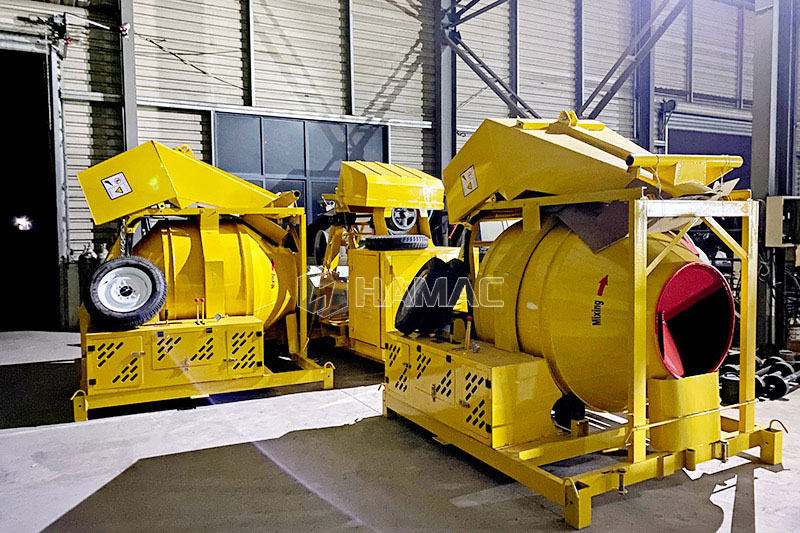 Get Best Diesel Engine Concrete Mixer Price
Diesel concrete mixer price is usually related to brands, models, capacity and other factors. It is recommended that when purchasing a diesel engine concrete mixer, you'd better choose a equipment with a higher cost performance. While ensuring the selection of high-quality equipment, avoid purchasing too expensive products and causing waste. Inquiry us now to get the best diesel engine concrete mixer price from HAMAC.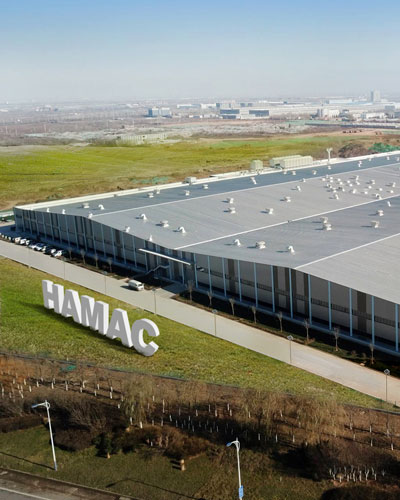 Please fill in the below information. Your information will be kept strictly confidential and will not be used for any purpose other than our business
TEL: 0086-15136236223
EMAIL: [email protected]
SKYPE: hamacchina
ADD: 57th, Kexue Avenue, National HI-TECHIndustrial Development Zone, Zhengzhou,China.