Portable Concrete Batch Plant for Sale
Portable concrete batch plant is developed on the basis of the stationary concrete batching plant. It concentrates the material storage, weighing, conveying, mixing, unloading and fully automatic control system of the concrete mixing plant on the semi-trailer unit. The portable batch plant has compact structure and good overall performance, can mass produce concrete anywhere. It is suitable for construction projects with short construction period and small demand for concrete. Portable concrete plant for sale in HAMAC with different models can be used for field mobile construction sites such as roads, bridges, dams and airports. Check more and choose the suitable model based on your requirements now.


Why Need Portable Concrete Batch Plant
Under the premise of satisfying the output and quality of cement concrete mixing, the portable concrete mixing plant has the advantages of compact structure, flexible movement, quick disassembly and assembly, small footprint, simple storage management, high degree of automation, good overall performance, and can be close to the construction site.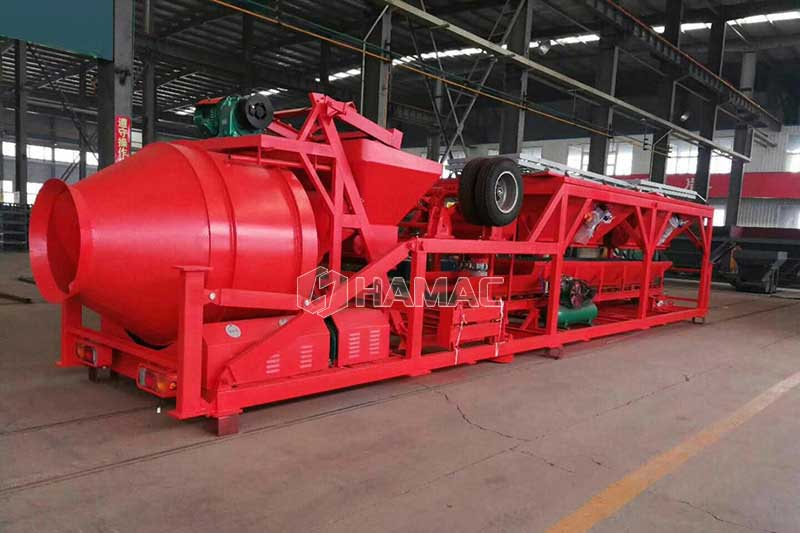 What Are Advantages of Portable Concrete Batch Plant for Sale
Faster and easier installation, removal, and transfer with great flexibility.
Easy to maintain and move. The small portable concrete batching plant can be transported with only one or two trailers.
Modular structure, simple assembly, fast and convenient installation.
There is no need to lay a foundation in advance to use a portable batch plant. You only need to harden the ground or lay a layer of concrete, which greatly saves the cost of laying the foundation.
The portable concrete plant for sale in our company is coated with special materials, which has excellent rust resistance and is not easy to rust.
The whole station is made of ultra-high toughness steel plate, which is durable and wear-resistant.
The PLC control system can realize the intelligent control of the whole work process.
Small footprint allows installation within project areas. Less concrete foundation requirements and can be installed on flat concrete floors.
Portable concrete plant price is more favorable. In addition, from the maintenance point of view, the maintenance cost of small portable batching plants can also be reduced.

Technical Parameters of Portable Concrete Plant for Sale
Parameter
Model
YHZM20
YHZM25
Theoretical Productivity (M³/H)
25
25
Central Mixer
0.5m3 per batch, JZM500 drum concrete mixer
0.5m3 per batch, JS500 twin-shaft concrete mixer
Aggregate Batching System
3 hoppers
3 hoppers
Discharging Height(Mm)
1200
3800
What Are Components of Portable Concrete Batching Plant

Ingredients system. The batching system is mainly composed of storage hopper, weighing hopper and belt conveyor.

Weighing system. It is mainly composed of cement weighing, water weighing, additive weighing and so on. The weighing system sensor adopts well-known brands at home and abroad.

Feeding system. The inclined belt is used for loading, which can shorten the loading length and save space.

Powder system. Powder material system includes cement silo and screw conveyor.

Pneumatic control system to supply air to each discharge door cylinder.

Automatic Control System. The fully automatic control system can remotely control the software. Once a problem occurs, it can immediately assist customers to solve it remotely.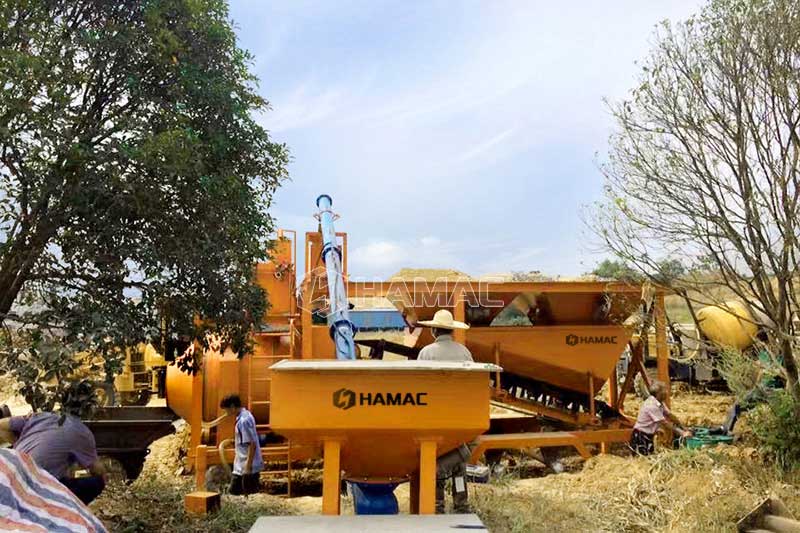 Factors to Consider When Choosing a Portable Concrete Batch Plant
Production capacity. Estimate the size of your project, project construction period and the amount of concrete required. Make sure the portable concrete batch plant you choose can efficiently meet your production needs. At the same time, factors such as the number of concrete mixer trucks that can be accommodated on the construction site and the achievable concrete production rate must also be considered.
Mobility and site requirements. Consider the factors of transportation, setup and dismantling of the portable mixing plant. Assess site conditions to ensure that the portable concrete batch plant can be easily installed and operated within the available space.
Quality of the concrete. Accurate aggregate, water and additive measurement systems are critical to maintaining consistent concrete quality. In addition, the choice of mixer is also very important, twin-shaft concrete mixer or planetary concrete mixer can better ensure the thorough mixing and uniformity of concrete.
Equipment durability. Reliable portable concrete batch plant supplier can ensure the equipment with features of reinforced steel construction that can withstand the rigors of continuous operation, high-quality components, as well as reliable electrical and control systems.
Equipment productivity. Operational efficiency is critical to achieving maximum productivity. Therefore, when selecting equipment, it is necessary to consider that PLC can control the system. These functions allow precise control of the batching, mixing and discharging process. The advanced control system also provides real-time monitoring, data logging and remote access for efficient management and troubleshooting.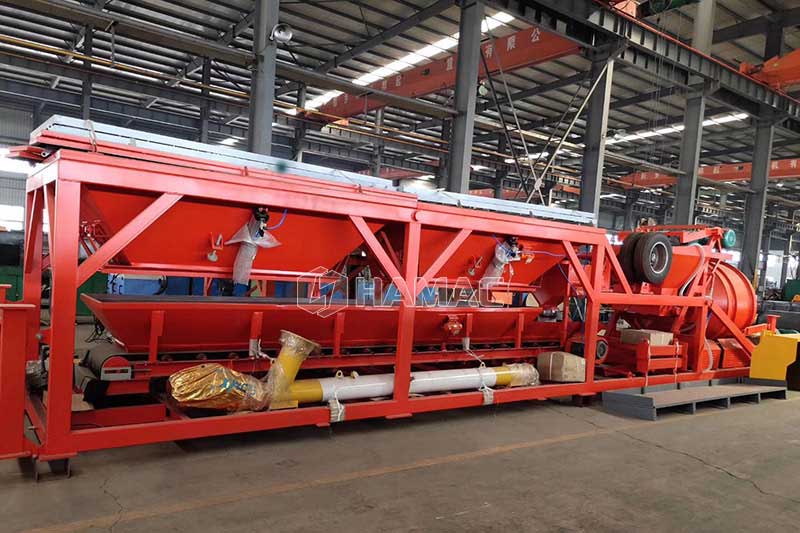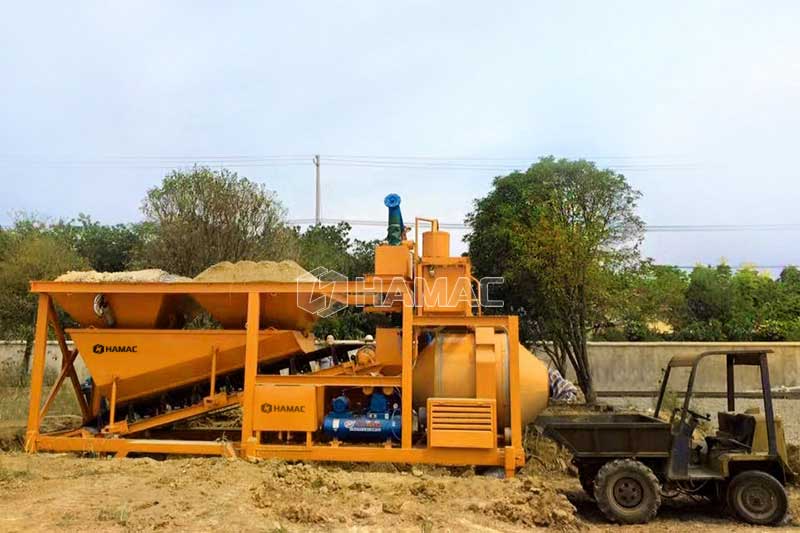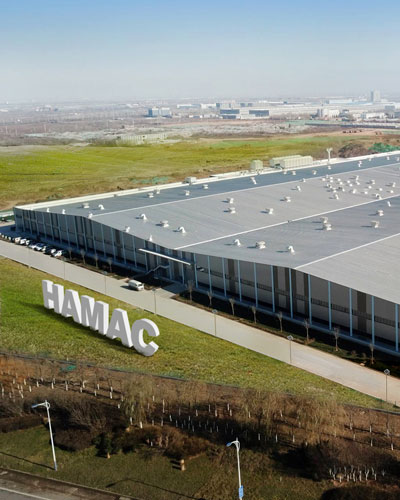 Please fill in the below information. Your information will be kept strictly confidential and will not be used for any purpose other than our business
TEL: 0086-15136236223
EMAIL: [email protected]
SKYPE: hamacchina
ADD: 57th, Kexue Avenue, National HI-TECHIndustrial Development Zone, Zhengzhou,China.