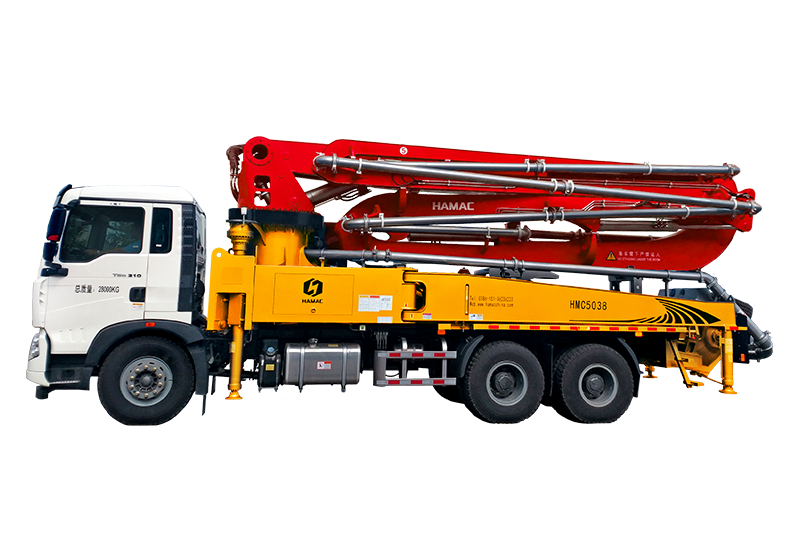 Pumpcrete truck is a kind of concrete pump equipment that equipped with pump equipment on a car chassis, and also equipped with a foldable and telescopic boom. It is convenient to move back and forth between various construction sites, and the boom can help transport concrete to high places or far away. Pumpcrete trucks are used on construction sites where concrete is difficult to reach, such as skyscrapers or basements where access is limited. While saving manpower, it can also save working time and money.


Why Do You Need A Pumpcrete Truck
There are some high-altitude operations that are difficult for manpower to reach. Sometimes, transporting the mixed concrete to a distant place requires a lot of manpower and takes a long time. At this time, pump trucks are needed to save manpower and improve work efficiency.
Pumpcrete trucks with the concrete pump installed on a car chassis, lays the delivery pipeline along the boom, and finally output the concrete through the end hose. Because the boom has the functions of luffing, folding and turning, the construction personnel can boom the material within the reach of the jib.
In addition, if the mixed concrete is left for a long time, agglomeration may occur. And if you use a pumpcrete, you can efficiently deliver the concrete to the place where it is needed, ensuring the high-quality use of concrete.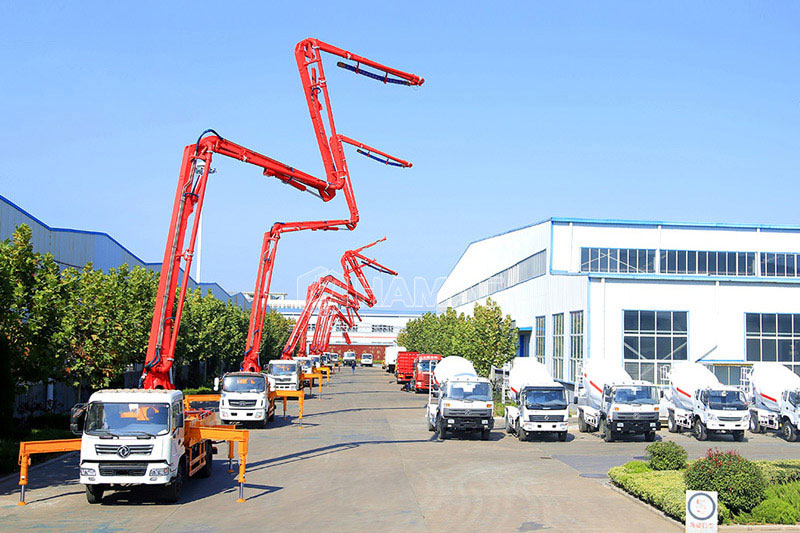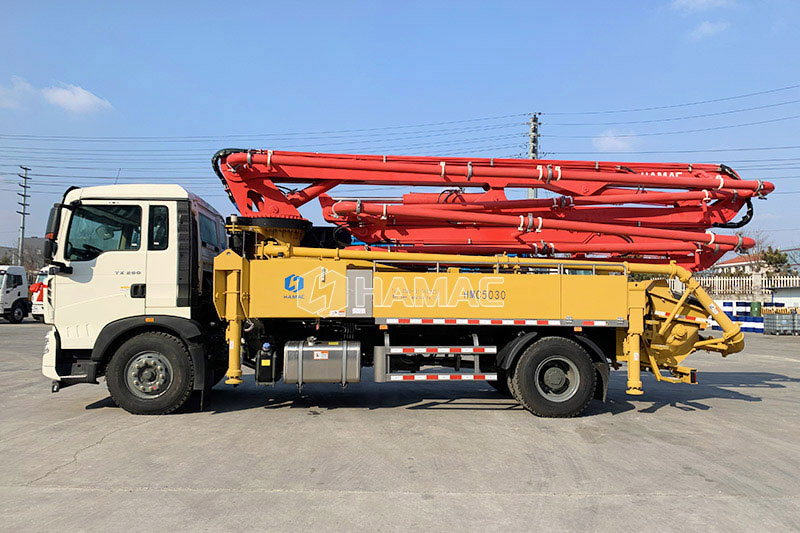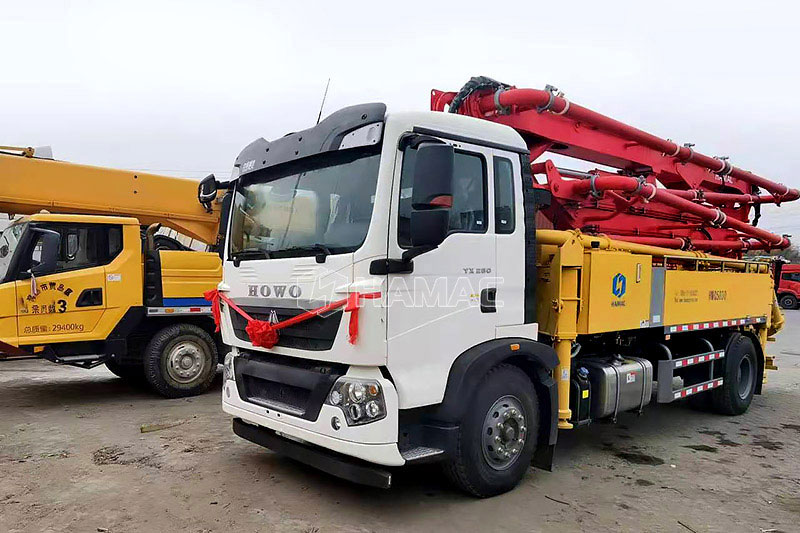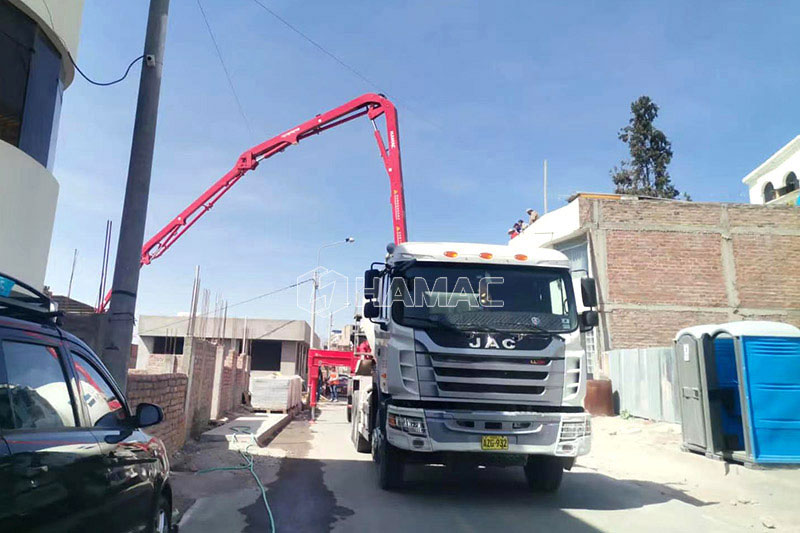 The telescoping hose or cylinder arm on a concrete pump is typically 17m to 61m in length. Some booms even reach a length of more than 80 meters. Depending on the size of the truck or general chassis, the boom can be folded into three to six sections, including the base section. Therefore, the boom length determines the distance of the truck from where the concrete is pumped.
According to the height of the boom of the pumpcrete truck, it can be divided into short boom, long boom and super long boom type.
Usually the jib length is 13-28 meters for the short jib, 31-47 meters for the long jib, 51-62 meters for the super-long jib. Different pump trucks will be designed according to the requirements of the length, width and height of the chassis, the efficiency of the mixer, and the length of the boom.
According to the theoretical delivery capacity, pump trucks can be divided into three types, such as small 44-87m³/h, medium-sized 90-130m³/h, and large-scale 150-204m³/h.

Technical Parameters of Pumpcrete For Sale in HAMAC
Model
HMC5028
HMC5030
HMC5033
HMC5037
HMC5042
HMC5047
HMC5056
HMC5063
Maximum Vertical Height Of Boom (M)
27.4
29.2
32.5
36.6
41.8
46.9
56
61.5
Horizontal Distribution Radius Of Boom (M)
23.8
25.6
29
32.6
38
42.7
52
57.5
Chassis Brand
FOTON / SHACMAN / SINOTRUCK / FAW/ISUZU / DFAC
If Require More Detailed Information, Please Contact Our Sales Department.
Accelerate Your Construction Projects with Pumpcrete for Sale in HAMAC

Wide range of applications. It has the characteristics of strong mobility and free movement of the boom. It is suitable for horizontal and vertical conveying of mixed materials, and even pouring across obstacles. It is widely used in cross-obstacle construction.

High working efficiency. Short reversing times allow for faster pumping. It can be operated by 1-2 people, and the entire pouring process can be remotely controlled wirelessly, and there are manual and wireless remote control system operation modes.

Convenient and flexible. The body is smaller than the pumpcretes for sale in the same industry and occupies a small area, which is more suitable for construction in narrow spaces and is convenient and flexible.

Stable and safe. According to the reasonable design of the boom, our electrical components are all international famous brands, with high stability, high reliability and high safety factor.

Save energy, save time and effort. The concrete pump truck solves the problems of horizontal and vertical transportation and pouring of concrete at the same time, saves some equipment. The equipment has a high degree of mechanization, requires little labor, and simple construction organization.

The concrete is of good quality. When pumping concrete, the pumping construction is carried out continuously. During the pumping process, the concrete is not easy to segregate, the slump is small, and the quality of the project is excellent.

Technology is more advanced. The integrated pumping classic algorithm and function library have faster calculation speed and superior performance. The intelligent operation console can cancel the mechanical instrument, and the display interface is more friendly. The sensor signal is processed centrally, and the degree of intelligence is greatly improved. The global power self-adaptive technology can automatically adjust the engine speed and power according to the load of the main oil pump, so that it is in the best fuel consumption area and realize energy saving of 20%.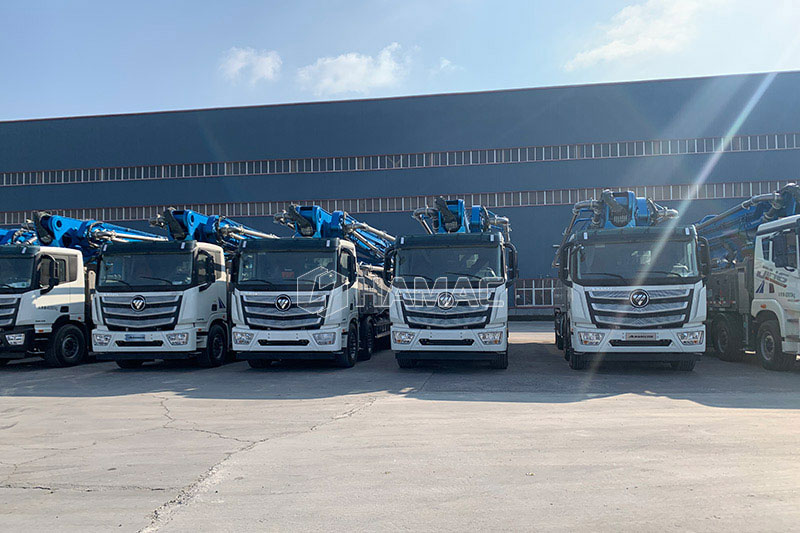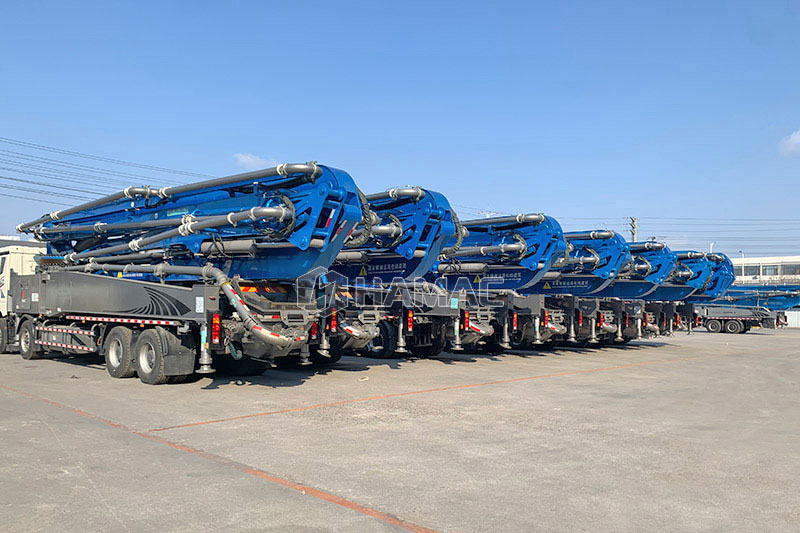 What Is A Pumpcrete Truck Used For
Pumpcrete truck is especially suitable for projects with large demand for concrete pouring, super large volume and super thick foundation concrete in one pour and high quality requirements.
Suitable for the transportation of gray mortar and fine stone concrete in high-rise buildings, and the pump for secondary construction. And various pressure grouting in reservoirs, hydropower stations, ports, wharves, foundation treatment, weak foundation, reinforcement grouting, backfilling grouting bolt support in tunnel, subway, mine construction.
Small building construction. Pumpcrete is suitable for small building construction, such as houses, villas, factories, etc. It is able to transport concrete to the construction site, improving construction efficiency and quality.
Construction sites difficult to access. Pumpcrete trucks are able to enter some hard-to-reach construction sites, such as inside buildings, mountainous areas, busy areas in cities, etc.
Bridge and tunnel construction. Pumpcrete equipment can transport concrete to high places or places far away from concrete batching plants to meet engineering needs.
Urban landscape construction. It also plays an important role in urban landscape construction, such as parks, squares, water features, etc. The equipment can help deliver concrete to complex terrain and buildings for the purpose of beautifying the city.
In short, the concrete pump truck can not only transport concrete, but also be used as an on-site mixing equipment, so it has the two-in-one function of transportation and mixing. Widely used in building construction, bridge tunnel construction, urban landscape construction and other fields, can improve construction efficiency and quality.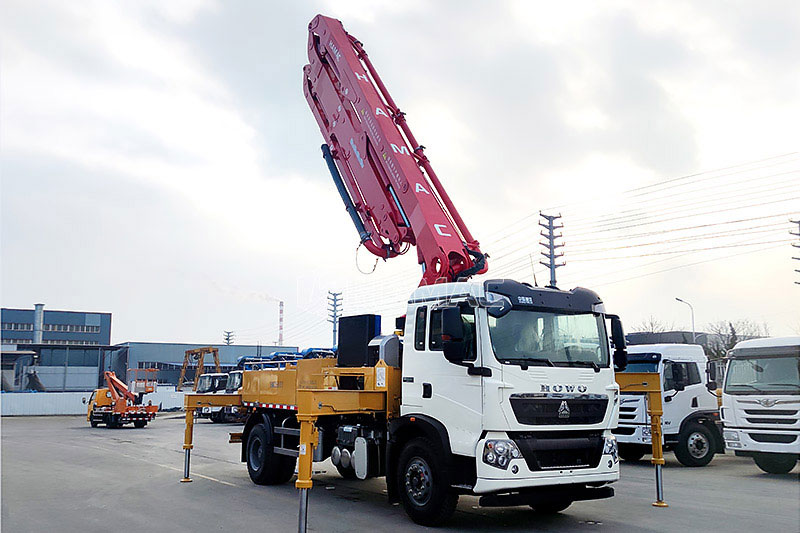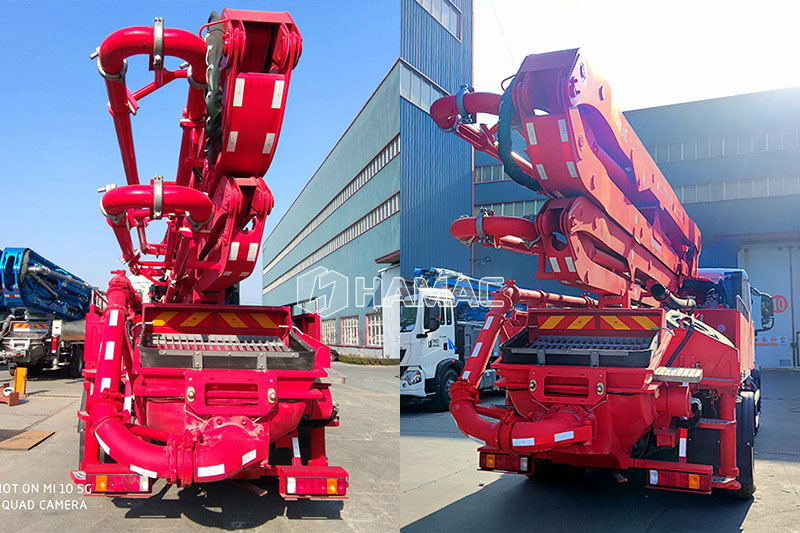 Buy A Pumpcrete for Sale in Philippines
HAMAC has a special office in the Philippines, and some other countries. And we have established friendly cooperative relations with many Filipino customers and customers from other countries. If you are planning to buy a pumpcrete in the Philippines or other countries, please feel free to contact us for assistance or to visit our office. We are looking forward to establishing long-term and friendly cooperative relations with customers from various countries and regions.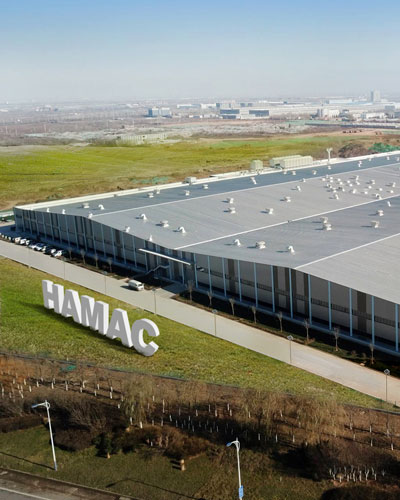 Please fill in the below information. Your information will be kept strictly confidential and will not be used for any purpose other than our business
TEL: 0086-15136236223
EMAIL: [email protected]
SKYPE: hamacchina
ADD: 57th, Kexue Avenue, National HI-TECHIndustrial Development Zone, Zhengzhou,China.