Hollow Block Machine For Sale in the Philippines
HAMAC hollow block machine in Philippines can be used to produce various types of bricks, including hollow cement blocks, blind holes, standard bricks, etc. Meanwhile, it is very convenient to use, only need to change the mold, can realize the production of different types of bricks. The hollow block maker for sale in Philippines has a wide range of material application capabilities. It is not only suitable for the production of concrete hollow blocks, but also suitable for processing industrial waste (such as sand, stone, fly ash, slag, tailings slag, coal gangue, perlite, and ceramsite) into various new wall materials. There are manual type, semi-automatic type and automatic hollow block machine for sale in Philippines for customers to select based on their requirements. Contact us now the hollow block machine price list in Philippines now, we will reply in 24 hours.
Automatic Hollow Block Machine Philippines
The automatic hollow block machine Philippines is a kind of brick making machine which is controlled by a computer, automated, easy to operate, and highly productive. The pressure of the equipment is relatively high, so it can achieve fast brick production efficiency. As a relatively high-tech equipment, it can automate a series of brick-making processes.
Hydraulic Hollow Block Machine Philippines
The hydraulic hollow block machine Philippines has a high degree of automation and better product performance. It can withstand more pressure and exhaust times during the pressing process. In addition, the equipment has high production efficiency and high safety.
Hollow Block Machine in Philippines Successful Cases
FAQ - More About Hollow Block Machine in the Philippines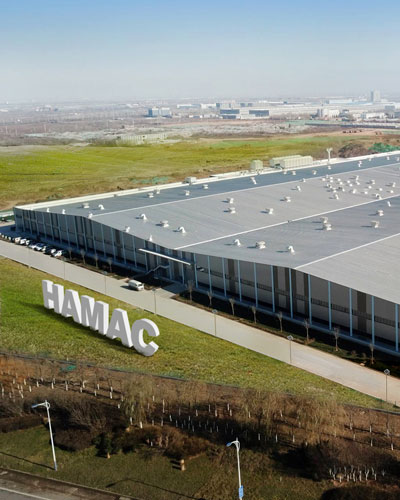 Please fill in the below information. Your information will be kept strictly confidential and will not be used for any purpose other than our business
TEL: 0086-15136236223
EMAIL: [email protected]
SKYPE: hamacchina
ADD: 57th, Kexue Avenue, National HI-TECHIndustrial Development Zone, Zhengzhou,China.