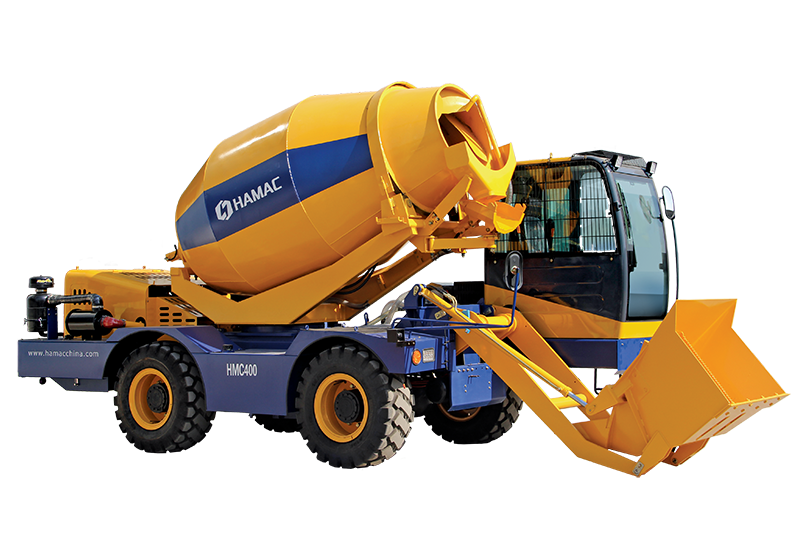 Self Loading Concrete Mixer
Self Loading Concrete Mixer can be regarded as a kind of mini mobile concrete batching plant. For that, it owns all the functions of concrete batching plant, including loading the material, mixing, transportation and discharging. HAMAC can provide customers with various models of self loading mixer. Feel free to inquiry us for technical support and quotation now. 


What Is Self Loading Concrete Mixer
Self loading concrete mixer is a kind of powder and multifunctional concrete mixer, which can realize the functions of concrete weighing, batching, automatic loading, mixing, transporting the mixed concrete to specific places, as well as automatic unloading. Self loading concrete mixer is equipped with a cabin, a loading arm and mixing tank, which makes it look like a combination of a small excavator and mixer truck. It can also be regarded as a small mobile concrete mixing plant.
In general, construction site road conditions are more complicated. The traditional concrete mixer needs the cooperation of other machinery whether it is loading or unloading, which makes the whole construction process more troublesome and affects the construction efficiency to a certain extent. This kind of concrete mixer has the advantages of convenient operation, portability, and multi-function, and is an ideal choice for small-scale construction.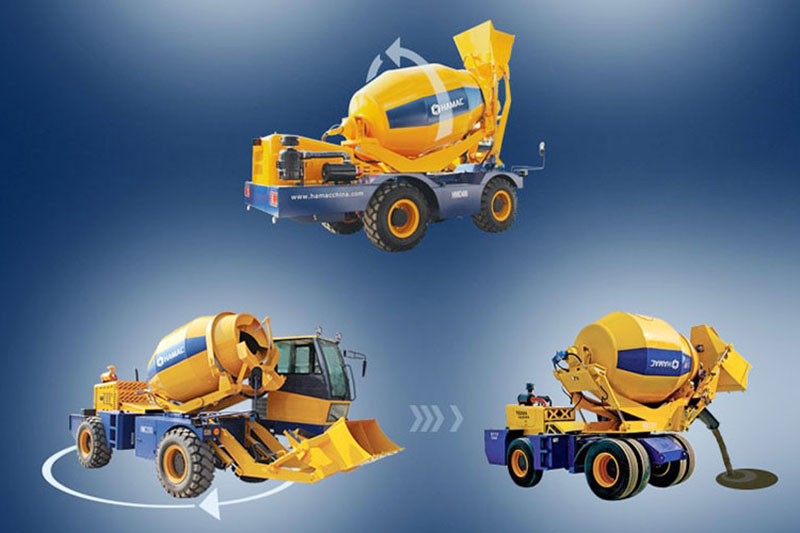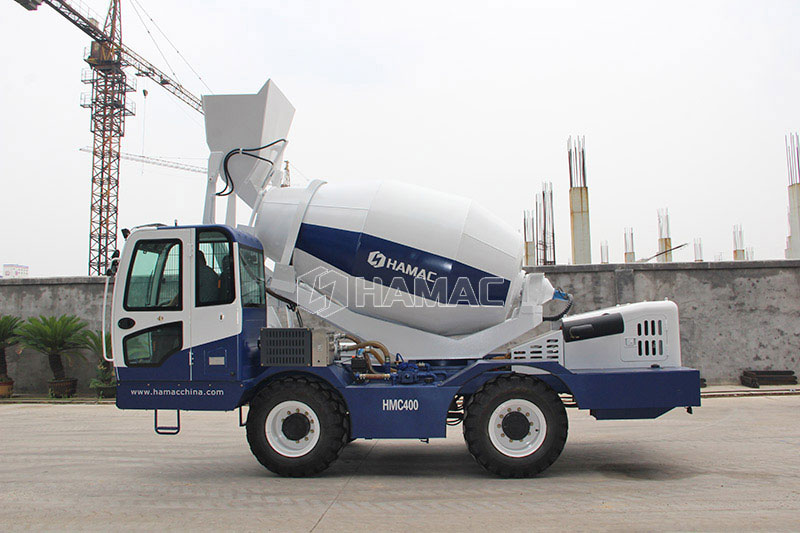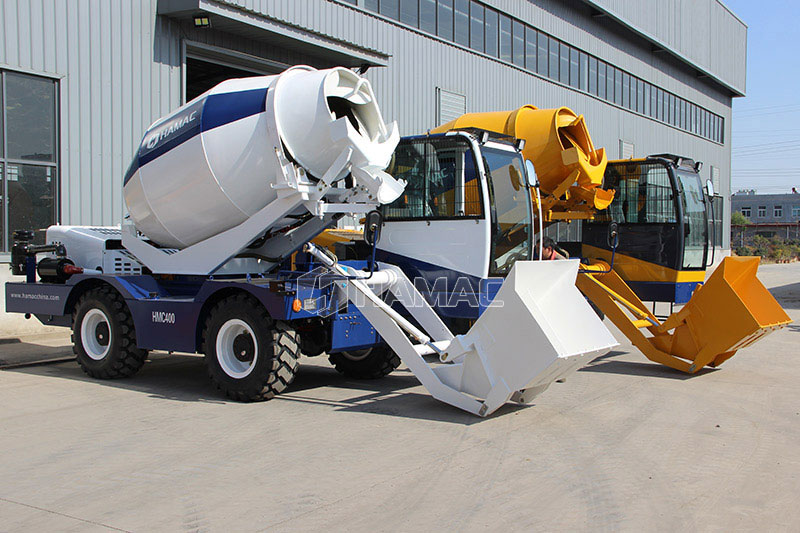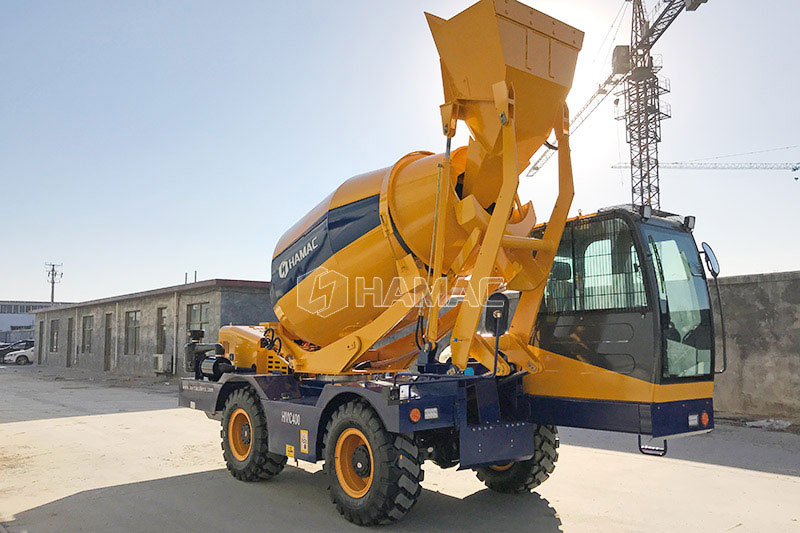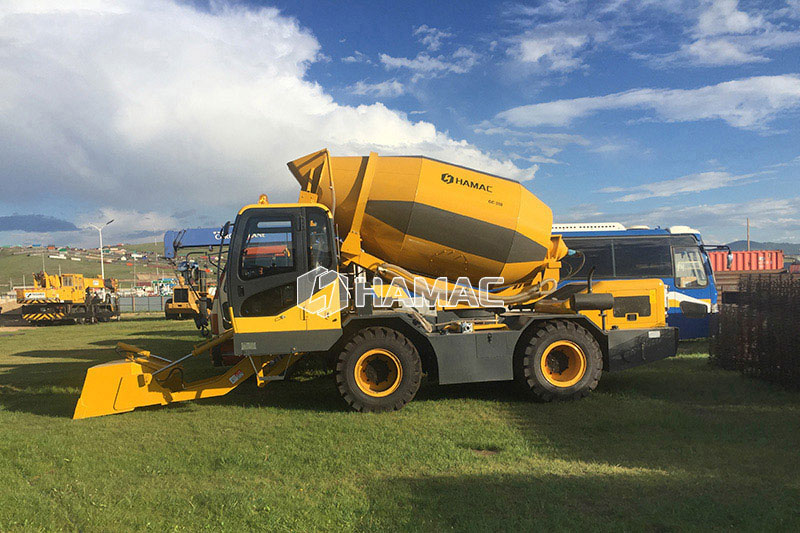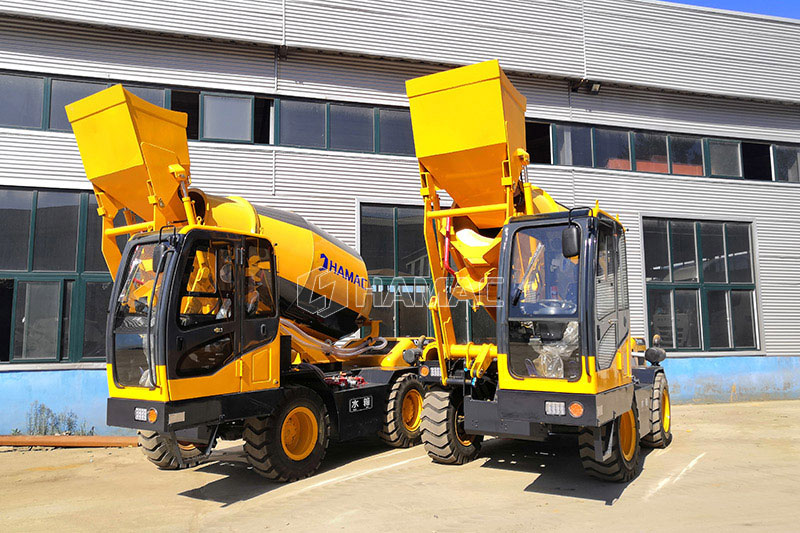 What Are Advantages of self loading concrete mixer for sale in Hamac?
Equipped with famous brand engine, YUCAI and CUMMINS as options.
Equipped with famous brand hydraulic system, which makes it work stably.
Equipped with electronic weighing system and printer, weighing scale monitoring can guarantee the production of 100% quality concrete.
The water pump has the ability to draw water into its tank from any available water source. In addition, the water tank is equipped with a flow meter, which can ensure that the right amount of water is added to the mixing tank.
Humanized functional design. Comfortable cabin environment, equipped with air conditioning. All functions are controlled by joysticks and buttons, which makes which makes the operation more simple and convenient. Equipped with a cleaning system, the machine is cleaned immediately after work.
Equipped with an articulated chassis, it is designed to navigate even the narrowest streets with ease.
Equipped with an efficient engine and four-wheel drive system. They can climb over the most treacherous terrain with a full load of cement and slopes of up to 30 degrees.
Fully automatic operation. Operators can complete all operations in the cabin. Self loading concrete mixers for sale in our company can provide consistent, accurate and repeatable on-site batching and mixing with low operating costs.


Models of Self Loading Concrete Mixer For Sale in HAMAC
| Model | Output volume per batch (m3) | Motor Power (kW) | Weight (kgs) | Overall Dimension (mm) |
| --- | --- | --- | --- | --- |
| HMC150 | 1.5 | 78 | 5700 | 7300*2450*3750 |
| HMC190 | 1.9 | 30 | 4300 | 4900*2000*3000 |
| HMC200/250 | 2.0/2.5 | 78 | 6500/6800 | 7560*2450*3950 |
| HMC350 | 3.5 | 85 | 7500 | 7830*2480*4170 |
| HMC400 | 4.0 | 92 | 8300 | 7800*2500*3400 |
| HMC550 | 5.5 | 110 | 11200 | 8450*3100*4580 |


Factory & Delivery Display

FAQ - More About Self Loading Concrete Mixer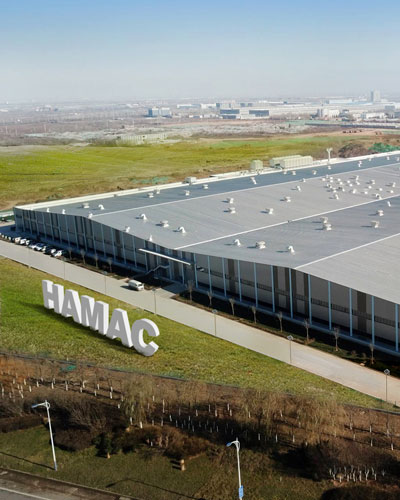 Please fill in the below information. Your information will be kept strictly confidential and will not be used for any purpose other than our business
TEL: 0086-15136236223
EMAIL: [email protected]
SKYPE: hamacchina
ADD: 57th, Kexue Avenue, National HI-TECHIndustrial Development Zone, Zhengzhou,China.