Concrete mixer is an essential equipment in construction engineering. There are many different types of concrete mixer for different construction sites. HAMAC can provide customers with Self-loading Concrete Mixer, Twin-shaft Concrete Mixer, Planetary Concrete Mixer, Diesel Concrete Mixer, Truck Mixer, etc. Check more details of the concrete mixer for sale in our company and inquiry us for technical support and quotation. 
In general, self loading concrete mixer is regared as a mini mobile concrete batching plant. All the functions of loading, mixing, transportation and unloading can be realized with only one machine. Check the models of self loading concrete mixing machine for sale in HAMAC here. 
As one of the widely used concrete mixer, twin-shaft concrete mixer is suitable for mixing dry hard concrete, plastic concrete, wet concrete, various mortars and other commercial concrete. Click here to check all the models for sale in our company or inquiry us directly for techincal support. 
Planetary concrete mixer is a kind of equipment that can be used for both concrete mixing and refractory material mixing. At the same time, it can also be used in PVC piping industry. Adopt Germany technology, the quality and performance can be guaranteed. 
Diesel concrete mixer is the most widely used and convenient equipment for various types of construction sites. There are various models for sale in HAMAC, choose the suitable model depends on your needs here. 
Truck mixer is the necessary equipment for concrete transportation on the construction sites. HAMAC provide you with the concrete mixer truck from 4-12m3 volume. Customers can select according to different requirements. 
FAQ - More About Concrete Mixer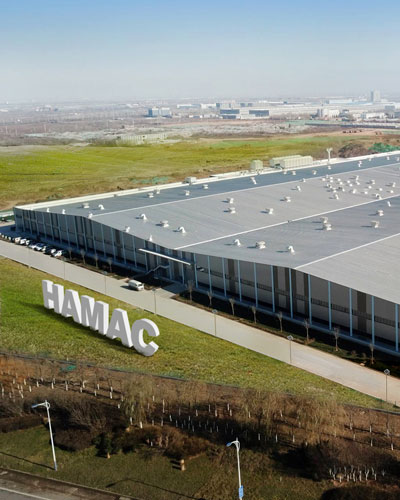 Please fill in the below information. Your information will be kept strictly confidential and will not be used for any purpose other than our business
TEL: 0086-15136236223
EMAIL: [email protected]
SKYPE: hamacchina
ADD: 57th, Kexue Avenue, National HI-TECHIndustrial Development Zone, Zhengzhou,China.