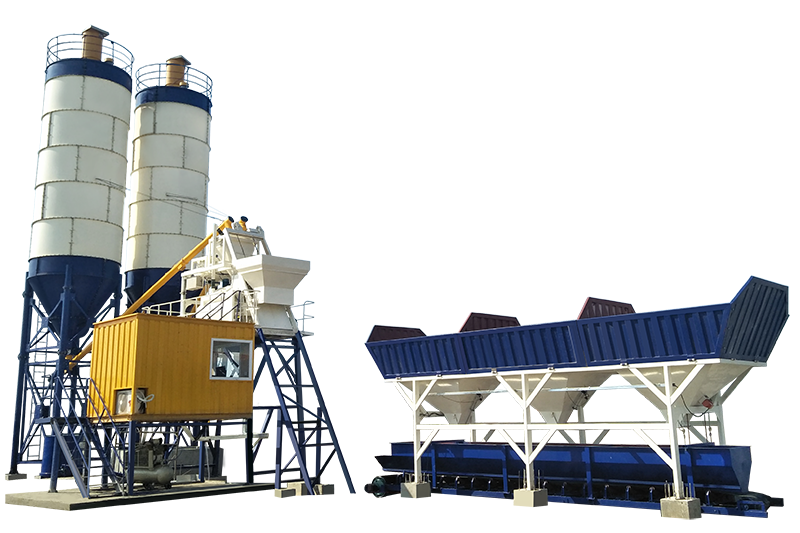 Ready Mix Concrete Plant for Sale
Ready mix concrete plant is a facility specially designed for the mass production of concrete. It combines ingredients such as cement, aggregates (sand, gravel, crushed stone), water, and admixtures in predetermined proportions to produce the desired concrete mixture. The ready mix concrete mixing plant has a high degree of mechanization and automation, so the productivity is also high, and it can ensure the quality of concrete. RMC concrete plant is often used in large and medium-sized water conservancy, electric power, bridge and other projects with large amount of concrete engineering, long construction period and concentrated construction sites.


Benefits of Using Ready Mix Concrete Plant
Concrete quality is consistent at the production site. Ready-mix concrete plants employ precise measurements and automated mixing processes to ensure consistent and uniform quality control of the concrete produced.
High production efficiency and save time. Streamlines the concrete production process, saving valuable time and labor on construction sites. At the same time, with a ready supply of ready-mixed concrete, the project duration is greatly shortened, which can improve efficiency and saves costs.
Meet different construction requirements. Ready mix batching plants have the flexibility to produce different types and grades of concrete to meet specific project requirements. Whether it is standard concrete, specialty mixes or custom designs, this equipment can meet different construction needs.
Environmental friendly. Ready mix concrete batching plants are often enclosed and environmentally friendly to minimize waste generation and reduce environmental impact. It may include recycling and reusing water, optimizing energy consumption, and implementing dust control measures.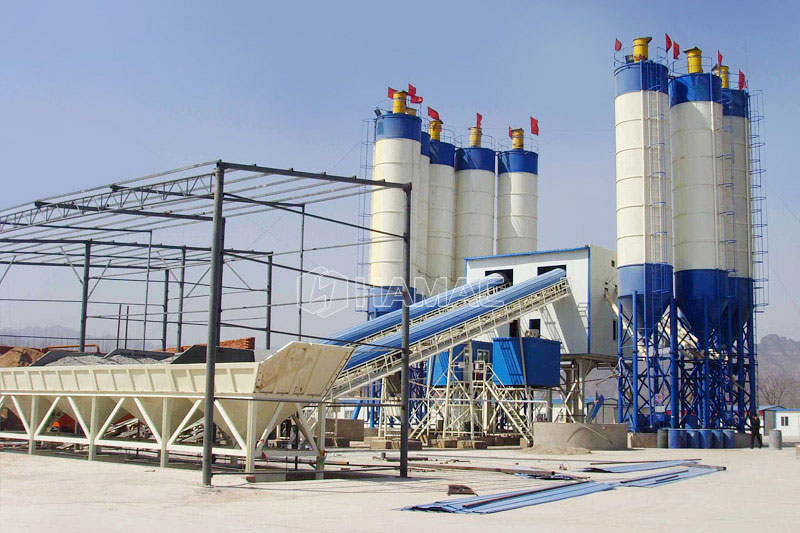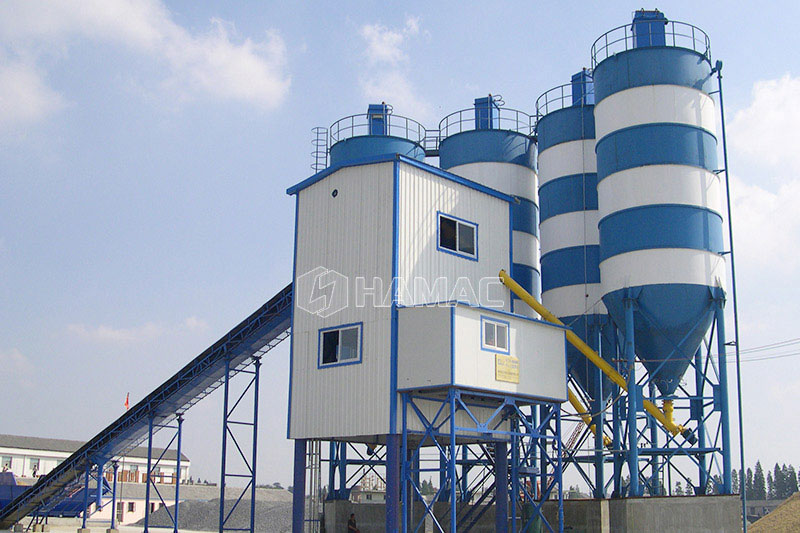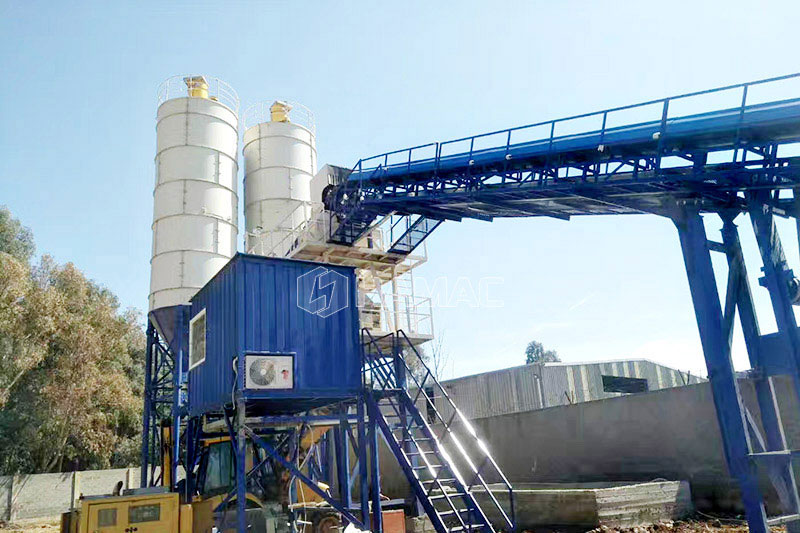 Stationary Ready Mix Concrete Plant Specifications
Technical data
Model
HZS60
HZN60
HZS90
HZN90
HZS120
HZS180(150)
HZS240(200)
Theoretical capacity(m³/h)
60
60
90
90
120
180(150)
240(200)
Mixer model
JS1000
MP1000
JS1500
MP1500
JS2000
JS3000
JS4000
Batching system
PLD1600
PLD1800
PLD2400
PLD2400
PLD3200
PLD4800
PLD6400
Discharging height (mm)
4100
4840
4100
4100
4100
4100
4100
Maximum aggregates size(mm)
60(80)
60(80)
60(80)
60(80)
60(80)
60(80)
60(80)
automatic Cycle time(s)
60
60
60
60
60
60(72)
60(72)
Weighing Precision of Aggregate
±2%
±2%
±2%
±2%
±2%
±2%
±2%
Weighing Precision of Cement
±1%
±1%
±1%
±1%
±1%
±1%
±1%
Weighing Precision of Water
±1%
±1%
±1%
±1%
±1%
±1%
±1%
Weighing Precision of Additive
±1%
±1%
±1%
±1%
±1%
±1%
±1%
Total power(KW)
106
114
145
145
175
215
295

Mobile Ready Mix Concrete Batching Plant Specifications
Parameter
Model
YHZS25
YHZS35
YHZS50/60
YHZS75/90
YHZS100
Theoretical Productivity (M3/H)
25
35
50/60
75
100
Central Mixer
0.5m3per batch
0.75m3per batch
1.0m3per batch
1.5m3per batch
2.0m3per batch
Aggregate Batching System
4 hoppers
4 hoppers
4 hoppers
4 hoppers
4 hoppers
Discharging Height(Mm)
3800
3800
3800
4000
4000
Types of Ready Mix Concrete Plants

Classified by mobility
Mobile ready mix concrete plant. Usually with a walking device to facilitate on-site movement. It is mainly suitable for projects with strong mobility, such as roads, bridges and other construction projects.
Demolition type ready mix concrete batching plant. Compared with the fixed type, its characteristic is that large parts must be disassembled and shipped when moving the site. It is mainly suitable for commercial concrete factories and large and medium-sized concrete construction projects.
Stationary type concrete plant. It refers to the mixing equipment that is difficult to dismantle. It is generally a one-stage feeding or concrete structure mixing equipment. It is suitable for commercial concrete factories, precast plants and large-scale concrete projects.

Classified by process, it can be divided into first-stage type and second-stage type ready mix concrete plant.
The first-stage type is a mixing building, and the second-stage type is a mixing station. In some occasions, the first-stage type is also called a vertical ready mix plant, and the second-stage type is a horizontal ready mix concrete plant.
The first-stage mixing equipment generally adopts a fully enclosed form, so it is suitable for all climatic conditions, and the service life of the whole set of equipment is long. However, it occupies a large area and requires a large one-time investment.
The advantages of the two-stage mixing equipment are compact structure and small one-time investment. But the maintenance is inconvenient, and the service life of the whole set of equipment is short. It is generally applicable to small and medium-sized commercial concrete plants and large and medium-sized concrete construction projects. In terms of production efficiency, the productivity of the second-stage mixing equipment is lower than that of the first-stage mixing equipment.

In addition, according to whether the ready mix plant is equipped with a mixer and if it need to be mixed with water, it can be divided into a dry ready mix concrete plant and wet ready mix plant. According to the feeding continuity of the configured mixing host, it can be divided into continuous and intermittent ready mix batching plant.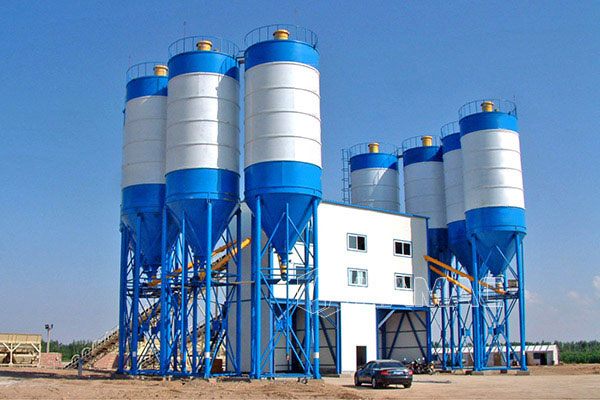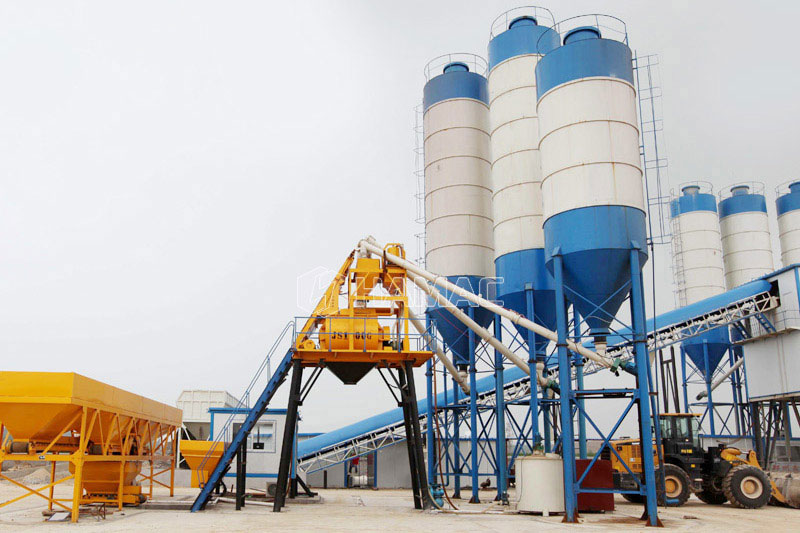 Ready Mix Concrete Plant Operation and Maintenance
Ready-mixed concrete should be mixed with a mixing device that meets the regulations, and should be used in strict accordance with the provisions of the equipment manual.   
Before operation, the operator should check the variety, specification, quantity of raw materials and the operation of the equipment according to the production mix ratio and task list of the day, and make records.
The operator should measure strictly according to the mixing ratio. The order of feeding is to pour sand and gravel first, then to load cement, to stir evenly, and finally to add water to stir. The fly ash should be synchronized with the cement, and the admixture should lag behind the cement. The configuration of the admixture should be weighed one day in advance with a small platform scale, put into a plastic bag, and conduct random inspection and feeding.
The mixing time of concrete can be determined by referring to the instruction manual of the mixer and adjusted through experiments. The mixing time is related to the type of concrete mixer, the size of the slump, and the size of the bucket. When adding additives or admixtures, the stirring time should be extended by 20-30s.
The operator should observe the working conditions of the mixing equipment and the changes of the slump at any time. The slump should meet the requirements of the pouring site. If any abnormality is found, it should be reported in time. It is strictly forbidden to change the mix ratio arbitrarily.
The inspectors should randomly check the implementation of each mix ratio in each shift and make records. And follow up and spot check the quality of raw materials, mixing and transportation, and check the relevant technical documents on the construction site.
During the production process of ready-mixed concrete, the pollution to the surrounding environment should be strictly controlled according to the standards. The control room of ready mix concrete plant should be a closed building. And all powder transportation and weighing processes should be carried out in a closed state, and there should be a dust suction device.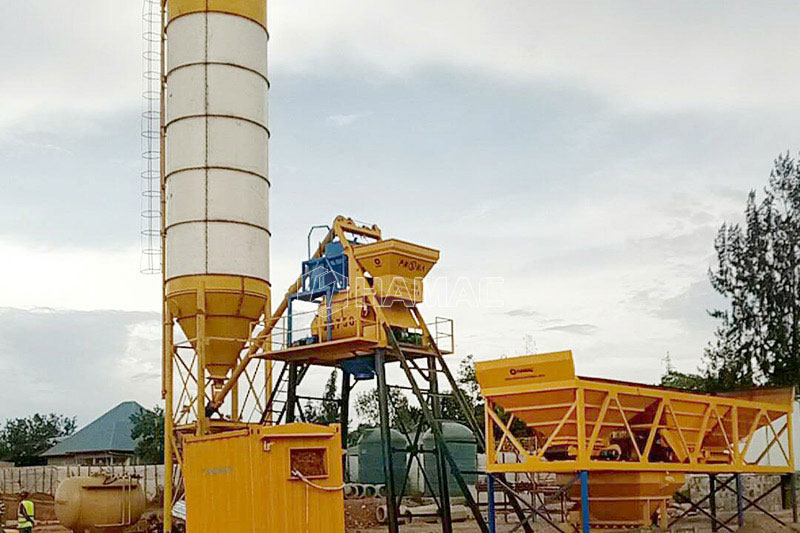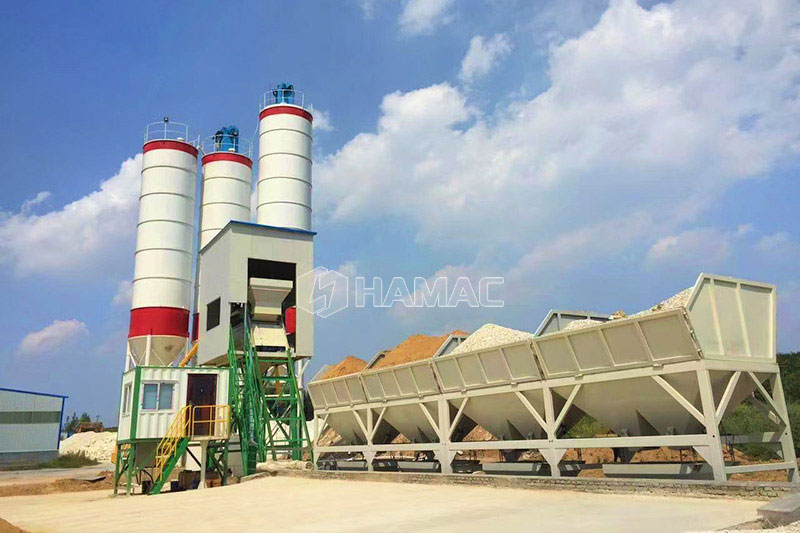 Choosing the Right Ready Mix Concrete Plant from HAMAC
HAMAC can provide various types and models of ready mix concrete mixing plants. Customers can choose suitable specifications according to their own project engineering needs. Of course, you can always contact us for technical support at any time. As a reliable concrete equipment manufacturer, we can also provide customers with all the supporting equipment of ready mix concrete plant, including concrete mixers, concrete mixer trucks, concrete pumps, etc.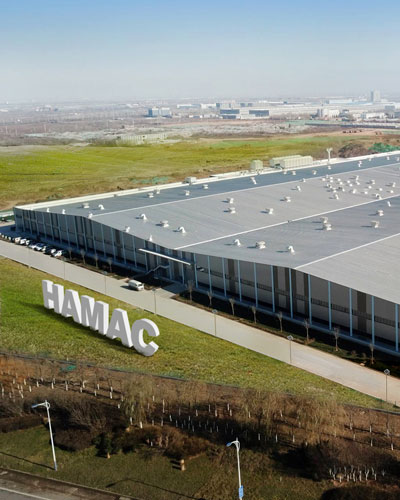 Please fill in the below information. Your information will be kept strictly confidential and will not be used for any purpose other than our business
TEL: 0086-15136236223
EMAIL: [email protected]
SKYPE: hamacchina
ADD: 57th, Kexue Avenue, National HI-TECH Industrial Development Zone, Zhengzhou,China.