Concrete Bacthing Plant For Sale
Concrete batching plant for sale is a construction material processing plant consists of central concrete mixer, material weighing system, material conveying system, material storing system and control system, along with other accessory devices. lts main working principle is using cement as cementing material to mix acgregates, sand, cement, fly ash fully together in order to generate concrete, which as filing material in construction operation.
Stationary concrete batching plant for sale is the most widely used concrete batching plant in the world. As a mature manufacturer of stationary RMC batching plant. HAMAC designed this series stationary ready mix concrote batching plant which is suitable for commercial concrete sale and own proiects. It is equipped with famous brand components such as pneumatic cylinders, vibrators, air compressor, etc.
The mobile concrete batching plant is a concrete mixing equipment that integrates the material storage, weighing, conveying, mixing, discharging and automatic control systems of the traditional stable concrete batching plant into a single trailer unit. It is as same as the stable automatic concrete batching plant. It is very convenient for the clients to move it in different working sites.
A portable concrete batching plant for sale is batch mix plant without foundation. For this kind of concrete batching plant, it can be towed to different working sites by a tractor or wheel loader. For this type machine, the foundation is not required. It will save the time and cost for installation. It is a real mobile concrete batching plant. It is widely used in Asia, Africa and Latin America.
Asphalt mixing plant, also known as asphalt concrete mixing plant, asphalt concrete batching plant, refers to complete sets of equipment for mass production of asphalt concrete.
The bulk cement silo provided by HAMAC is a new type of bolted type cement silo. It is a new type of silo that can be used after being transported to the construction site and assembled with bolts. This type of silo machine is completed by machining.which gets rid of the defects of roughness and limited conditions caused by traditional manual welding and gas cutting.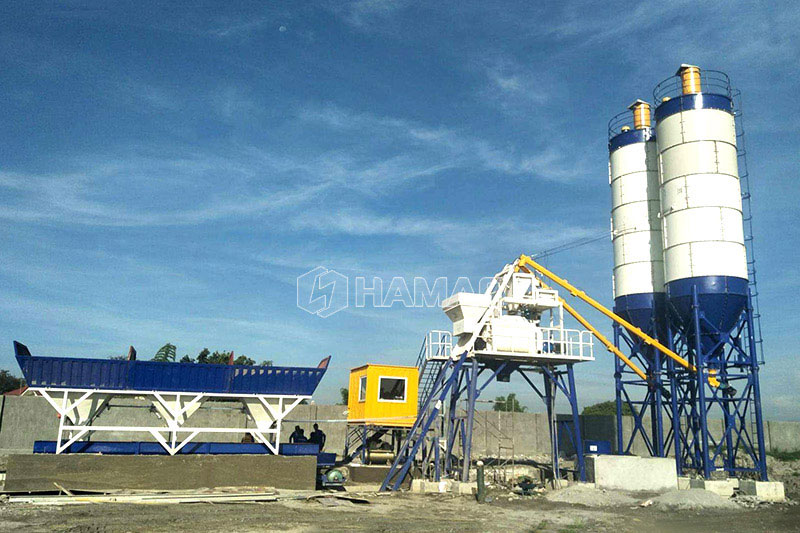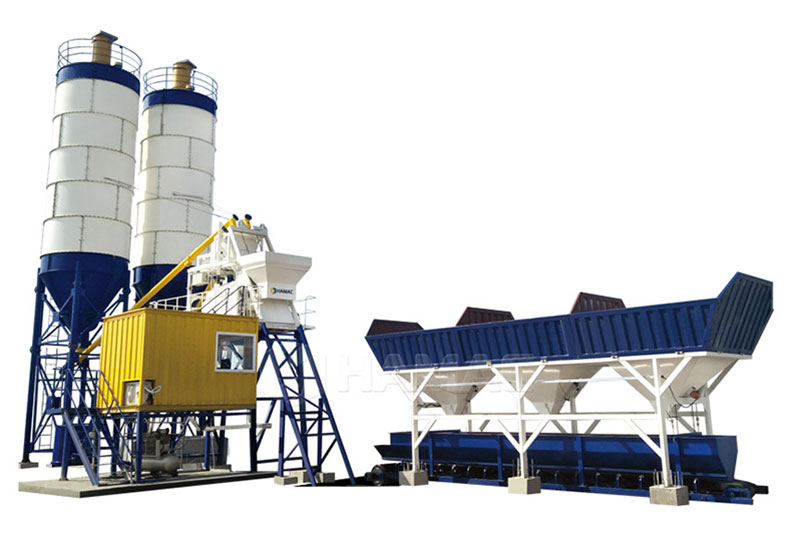 Dry Type Concrete Batching Plant
HAMAC Dry batching plant is a full automatic stationary dry type concrete batching plant does not include a mixer. Ingredients of the concrete are transferred directly to the truck mixer after weighing without a mixing process.HAMAC Dry mixing plant is preferred by the users when the application area of the concrete is very far from the concrete plant location.
FAQ - More About Concrete Batching Plant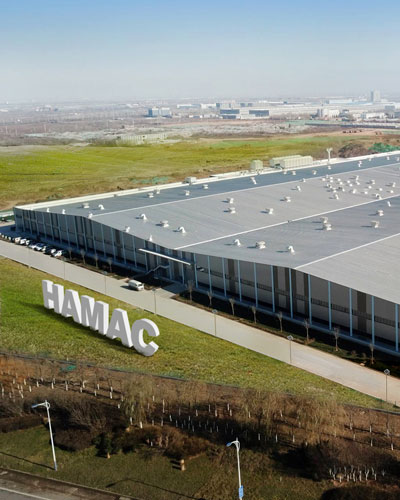 Please fill in the below information. Your information will be kept strictly confidential and will not be used for any purpose other than our business
TEL: 0086-15136236223
EMAIL: [email protected]
SKYPE: hamacchina
ADD: 57th, Kexue Avenue, National HI-TECH Industrial Development Zone, Zhengzhou,China.