Types of Concrete Batching Plant for Sale in Philippines
If you would like to purchase concrete batching plant for sale in Philippines with high performance and cost-effective, HAMAC will be your ideal choice. We can supply various types of concrete batching plant used in varieties of construction sites, including stationary type, mobile type, dry mix concrete batch plant, as well as cement silos. Contact our offices and technicians in the Philippines, we will try our best to provide you with the best service.
In the construction industry, the concrete mixing plant is one of the most critical equipment. Preparing ready-mix concrete on site is often a time-consuming process. Using concrete mixing plants in construction projects can reduce a lot of construction costs. To better meet all the different expectations of customers, we can provide various types of concrete mixing plants for sale in Philippines, and customers can choose the right equipment according to their needs.
The stationary type is suitable for construction sites with a large amount of engineering and a long construction period. And it is also suitable for merchants who specialize in the production of commercial concrete. There are stationary concrete batching plant for sale in Philippines with the production capacity of 25-240m3/h for customers to select.
Mobile concrete batching plant for sale in Philippines by our company include trailer-mounted type and towed type. The production capacity of 25-100m³ is as options. If you need a batching plant that is quickly to disassemble, easy to move, and high in production efficiency, then the mobile type will be a good choice for you. You just need to choose the appropriate model according to your construction needs.
Customers can select fixed, semi-mobile or mobile type asphalt concrete batch plant for sale in Philippines. As a trustworthy manufacturer, HAMAC can guaranteed the high quality, high production capacity, and high cost performance of the whole equipment.
Concrete Batching Plant for Sale in Philippines Successful Cases
FAQ - More About Concrete Batching Plant For Sale Philippines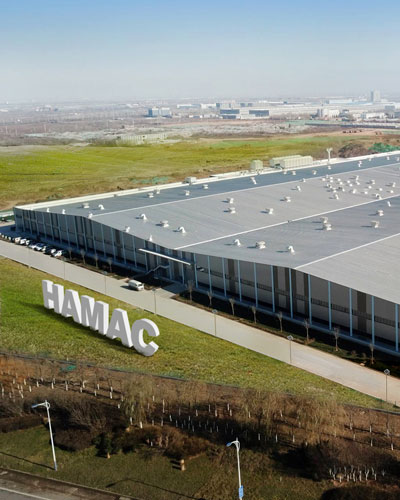 Please fill in the below information. Your information will be kept strictly confidential and will not be used for any purpose other than our business
TEL: 0086-15136236223
EMAIL: [email protected]
SKYPE: hamacchina
ADD: 57th, Kexue Avenue, National HI-TECH Industrial Development Zone, Zhengzhou,China.