In 2019, one unit of HZS90 belt conveyor type concrete batching plant was delivered to General Santos, Philippines. It is a concrete batching plant for selling concrete to the around projects who needs the concrete. So it is different from the portable concrete batching plant for sale. It is bigger model and stationary type. For this client, he owns many units of concrete mixer truck with HINO chassis and concrete boom pump truck to provide the full service together with concrete selling.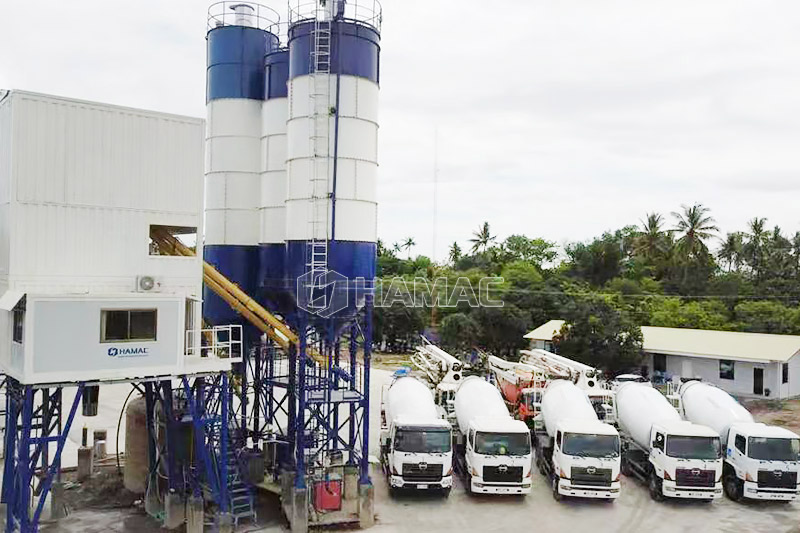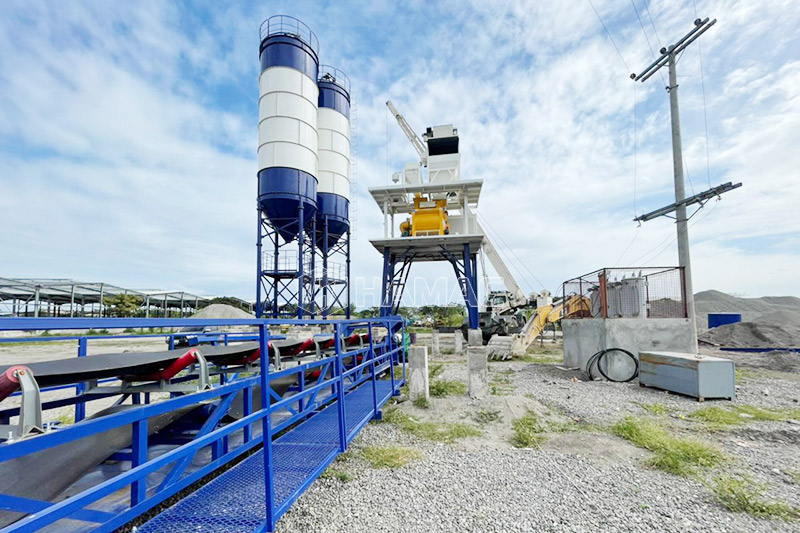 Detailed information of HZS90 Belt conveyor concrete batching plant works in General Santos, Philippines
Nominal capacity: 90m3/h;
Aggregate batching machine: 4*20m3 ;
Central mixer: SICOMA MAO2250/1500 twin shaft concrete mixer;
Cement silo: bolted type, 3*100 tons ;
Control Mode: Full automatic, easy operation;
Discharging height:4100mm;
It is our first concrete batching plant in this city, according to the requirement of our client, we modified this concrete batching plant, so that it is more suitable for the working condition in the Philippines.
Separate type motor, gearboxand driven drum of belt conveyor, it will be more convenient to be maintained. Not like the electrical drum, it integrates the motor, gearbox and drum together, if one of the concrete batch plant parts with problem, the client has to replace all the system;
All the parts of concrete batching plant are above ground, no need the dig a pit. For this design, the client can avoid pumping the water from the pit if there is heavy rain;
The belt conveyor covered by light steel plate, and the full mixing plant and weighing system for cement, fly ash and water are closed design. So there is not too much dust when the concreteis being produce.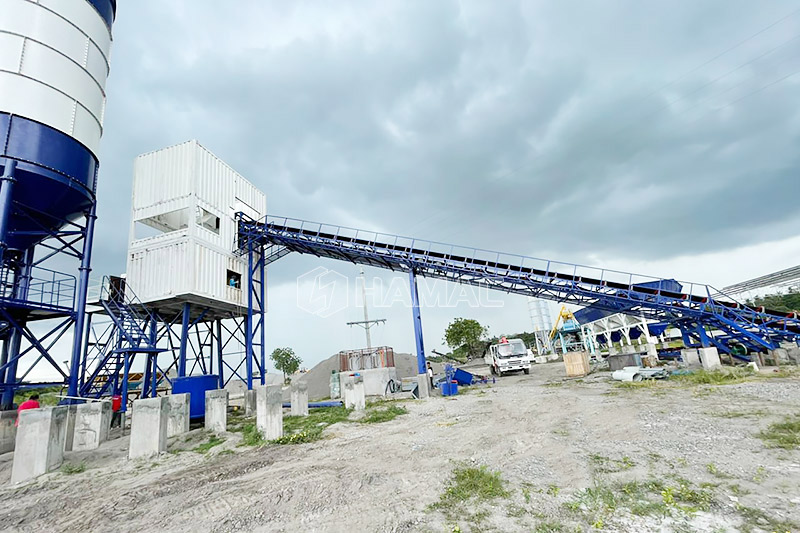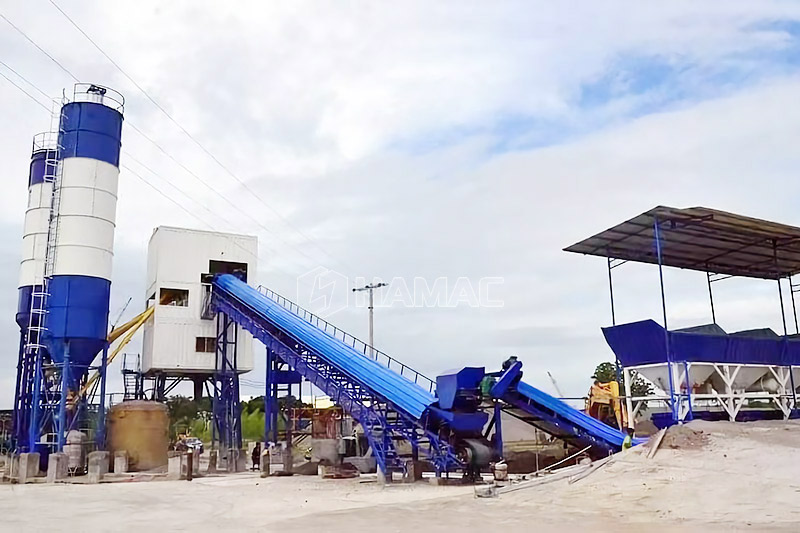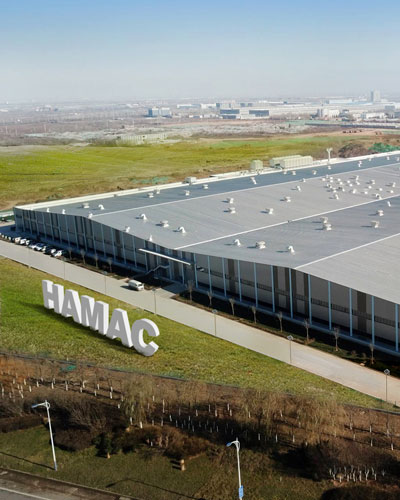 Please fill in the below information. Your information will be kept strictly confidential and will not be used for any purpose other than our business
TEL: 0086-15136236223
EMAIL: [email protected]
SKYPE: hamacchina
ADD: 57th, Kexue Avenue, National HI-TECHIndustrial Development Zone, Zhengzhou,China.