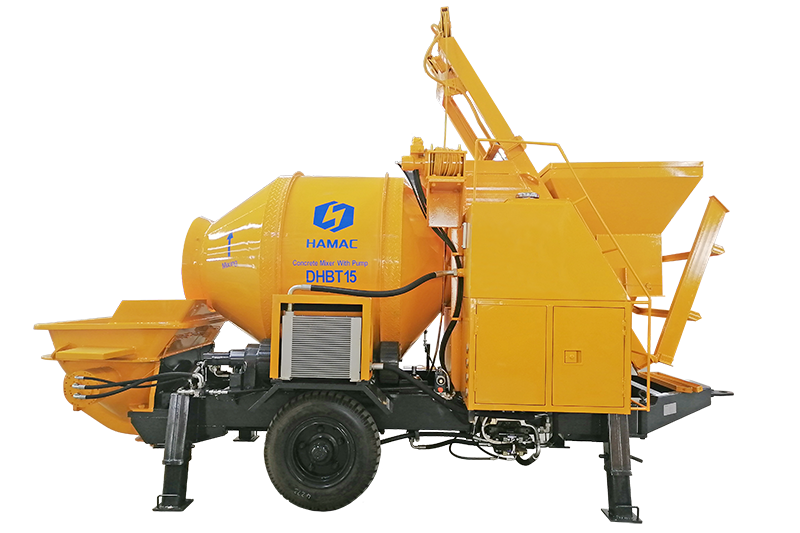 Concrete Mixer with pump can realize on-site mixing and continuous pumping, which can greatly improve the construction efficiency. Concrete mixer with pump for sale in HAMAC can pump 70m high, 300m horizontal distance with diesel engine and electric motor for customers to choose. 


What Is Concrete Mixer with Pump
It is a kind of small concrete pump that adopts a fully automated construction operation system and integrates feeding, mixing and high-pressure pumping. The machine is usually in the form of trailer type for easy movement. Therefore, it is widely used in road construction, building construction, tunnel construction, bridge construction, slope protection construction, etc. Our company can provide customers with trailer and twin shaft type, choose the suitable model based on your requirements now.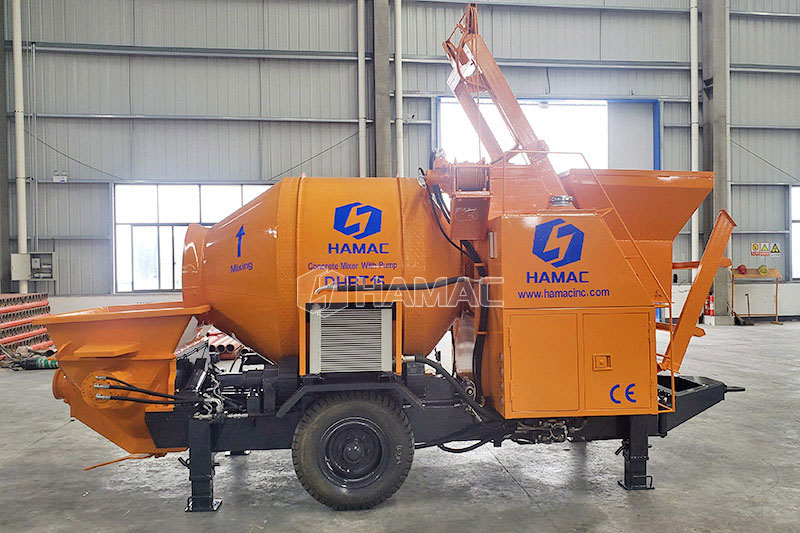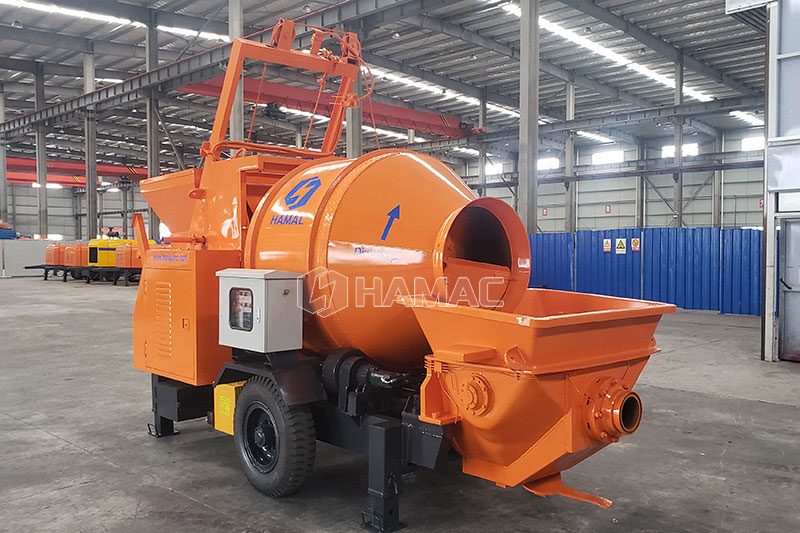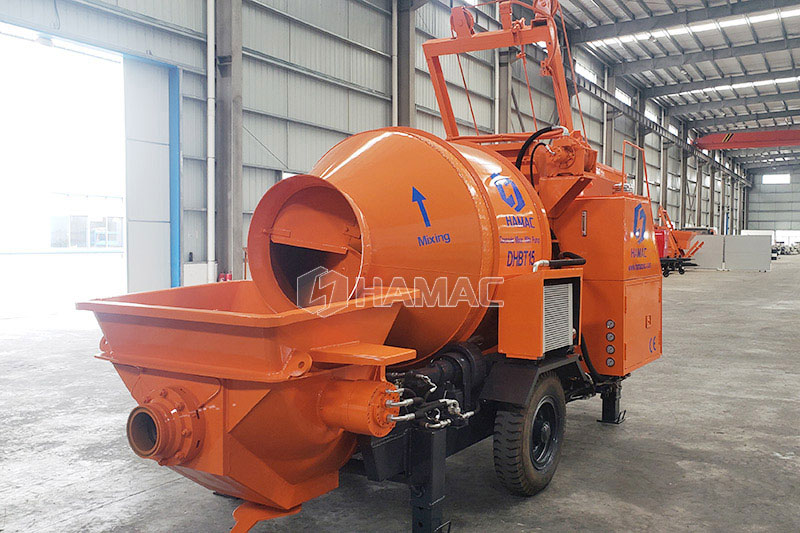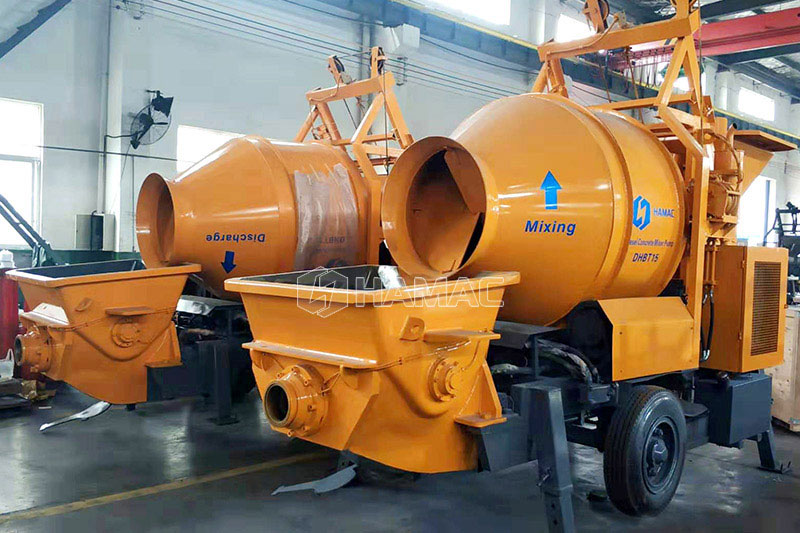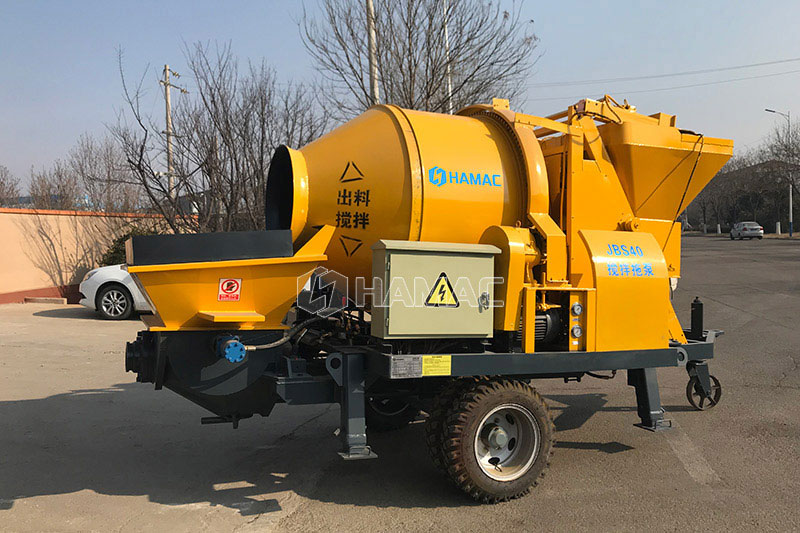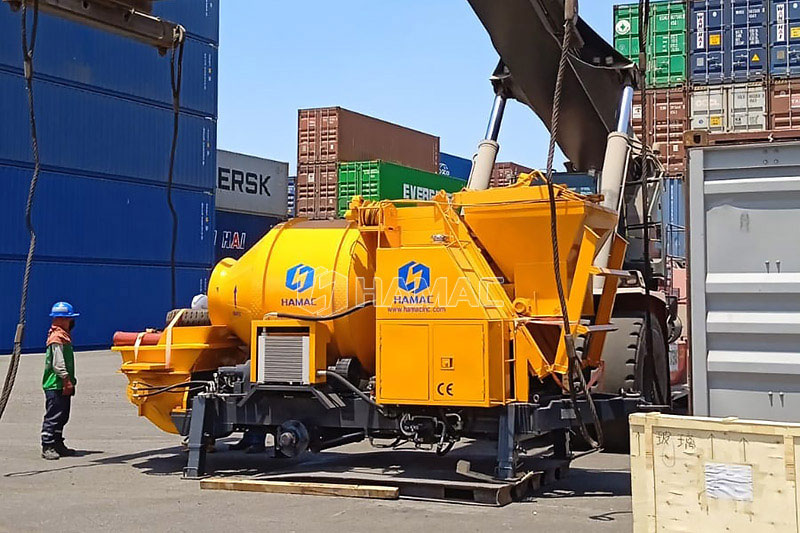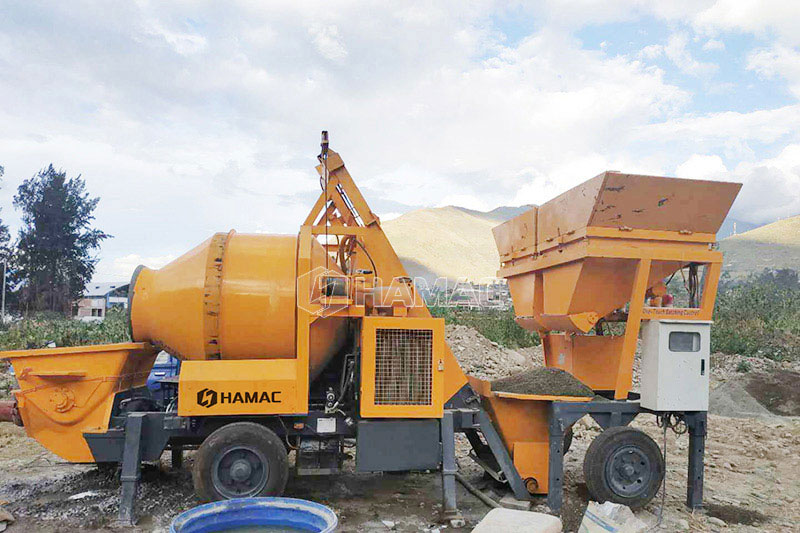 Why Choose Trailer Concrete Mixer With Pump
The equipped concrete mixer will mix all the ingredients needed to produce high-quality concrete. And then the pump can ensure that the concrete is pumped directly and continuously to where it is needed when the concrete is in the best condition.
Integrated design, small footprint, flexible movement and convenient construction.
Greatly improve the construction efficiency. Only one machine is needed to realize mixing and continuous pumping, which can make the construction efficiency reach 4-6 times than that of the traditional concrete mixer and pump.
Save construction cost.Concrete mixing and pumping are combined into one, only one machine can achieve two functions, which can reduce the purchase cost.
Reduce labor force, and save labor cost. In the process of mixing and pumping, only one operator is required to complete the two procedures, which greatly saves labor.
Fully automatic operation, equipped with intelligent and intuitive electronic system, simple operation and stable performance.
Trailer-type design, can be easily transported by forklift or trailer, convenient to move, thus greatly shortening construction period.

Models of Concrete Mixer with Pump for Sale in HAMAC
Parts Name/Parameters
Parts Specification
Models
HBT15
DHBT15E
DHBT15
DHBT15 PRO
Power
Power supply model
Electric Motor
Diesel engine
Diesel engine
Diesel engine
Electric Component
 Siemens/Schneider/Omron
Mixing System
Mixer
JZM450 drum mixer, 750L charging hopper, 450L concrete output per batch
Mixing Motor
Hydraulic
Hydraulic
Hydraulic
Hydraulic
Hoist Motor
Hydraulic
Hydraulic
Hydraulic
Hydraulic
Submersible Pump
0.75kW
0.75kW
0.75kW
Max. Theoretical Mixing Output
18-22m³/h
Pumping System
Main Motor
45kW, electric motor
52kW, Weichai diesel engine
62kW, Weichai diesel engine
92kW, Weichai diesel engine
Motor Rated Speed
1480 RPM
1800 RPM
1800 RPM
1800 RPM
Mian Hydraulic Oil Pump
KAWASAKI K3V112
Domestic brand K3V80
KAWASAKI K3V112
KAWASAKI K3V140
Double Gear Pump
25&16
 Valves
overflow and directional valves, OM/HUADE, Italy brand/China brand
Main Oil Cylinder
Φ100*Φ70*1000mm
Delivery Cylinder
Φ200*1000mm
S Valve
Φ200mm
Cutting Ring
Φ200mm
Glass Wear Plate
Φ200mm
Max. Theoretical Pumping Output
40m³/h
Outlet Pressure
10Mpa
6Mpa
8Mpa
10Mpa
Hydraulic System Type
Open circuit
Motor Rated Voltage
380V, 3P
Diesel engine
Diesel engine
Diesel engine
Max. Aggregate Size
Pebble:40mm  Aggregate:30mm
Delivery height and horizontal distance
70m/300m
Hydraulic Oil Tank Volume
200L
Concrete Outlet Diameter
Φ180mm
Hopper Capacity × Filling Height
600*1400 (L*mm)
Machine Size(LxWxH)
5100*2200*2450 mm
Total Weight
5600kgs
5300kgs
5600kgs
5800kgs
Tyre Size
700R16
Towing Speed
Max. 8km/h
FAQ - More About Concrete Mixer Pump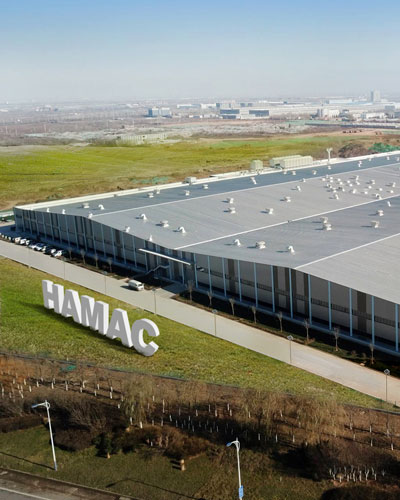 Please fill in the below information. Your information will be kept strictly confidential and will not be used for any purpose other than our business
TEL: 0086-15136236223
EMAIL: [email protected]
SKYPE: hamacchina
ADD: 57th, Kexue Avenue, National HI-TECHIndustrial Development Zone, Zhengzhou,China.